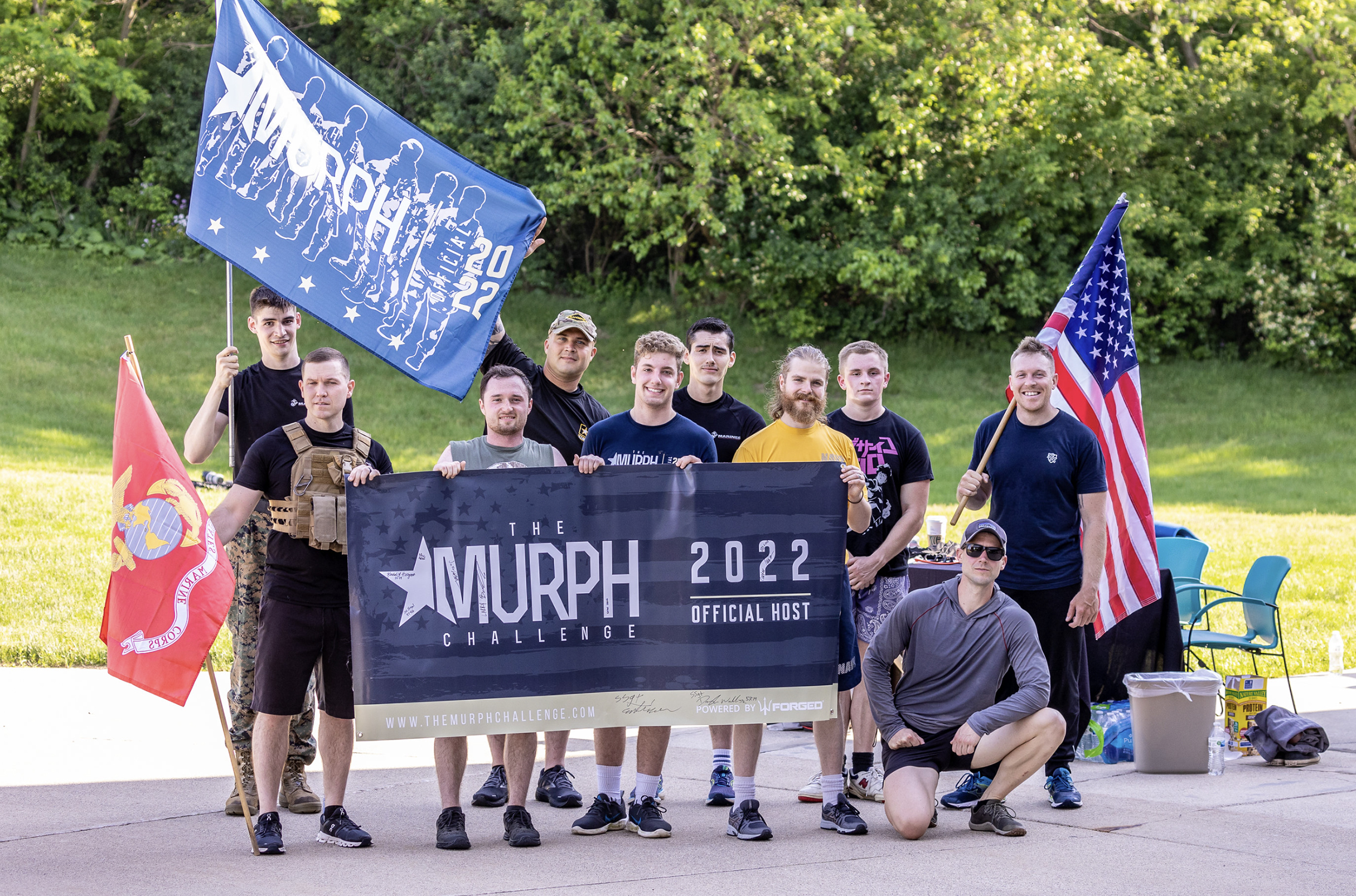 The Murph Challenge is returning to Washtenaw Community College!
The college's Wadham Veterans Center is hosting the legendary fitness challenge at The Health & Fitness Center at Washtenaw Community College at 10 a.m. on Memorial Day (Monday, May 29). They're one of the challenge's nine official hosts in the state of Michigan and more than 400 across the country.
The challenge is a fundraiser for the Lt. Michael P. Murphy Memorial Scholarship Foundation. "Murph," as he was known, was a Navy SEAL officer who died in combat in Afghanistan in 2005. He was awarded a Purple Heart and the Medal of Honor, the U.S. military's highest decoration, for his actions in Afghanistan — the first member of the U.S. Navy to receive the award since the Vietnam War.
The Murph Challenge was held at WCC for the first time last Memorial Day (see photo gallery).
To complete the challenge, participants must finish a 1-mile run, 100 pullups, 200 pushups, 300 air squats and another 1-mile run — all typically completed while wearing a 20-pound vest, though the vest is not required.
You can also complete a 'mini' Murph Challenge by completing 1 mile on cardio equipment, 50 rows or lat pulldowns, 50 wall or knee pushups, 100 air squats and another 1 mile on cardio equipment.
Register at themurphchallenge.com and type "Washtenaw" in the "Gym Affiliation" field. As a fundraiser, the challenge has two registration levels: $60 (which includes a t-shirt and hat) or $30 (which includes a t-shirt).
WCC students can also sign up at the Wadhams Veterans Center, located on the second floor of the Student Center. Any WCC students in need of financial assistance to register should contact the Wadhams Veterans Center to learn about scholarship opportunities.
For details about scholarships or any other information, contact Veterans Center Coordinator Carol Osborne at [email protected] or 734-973-3616.