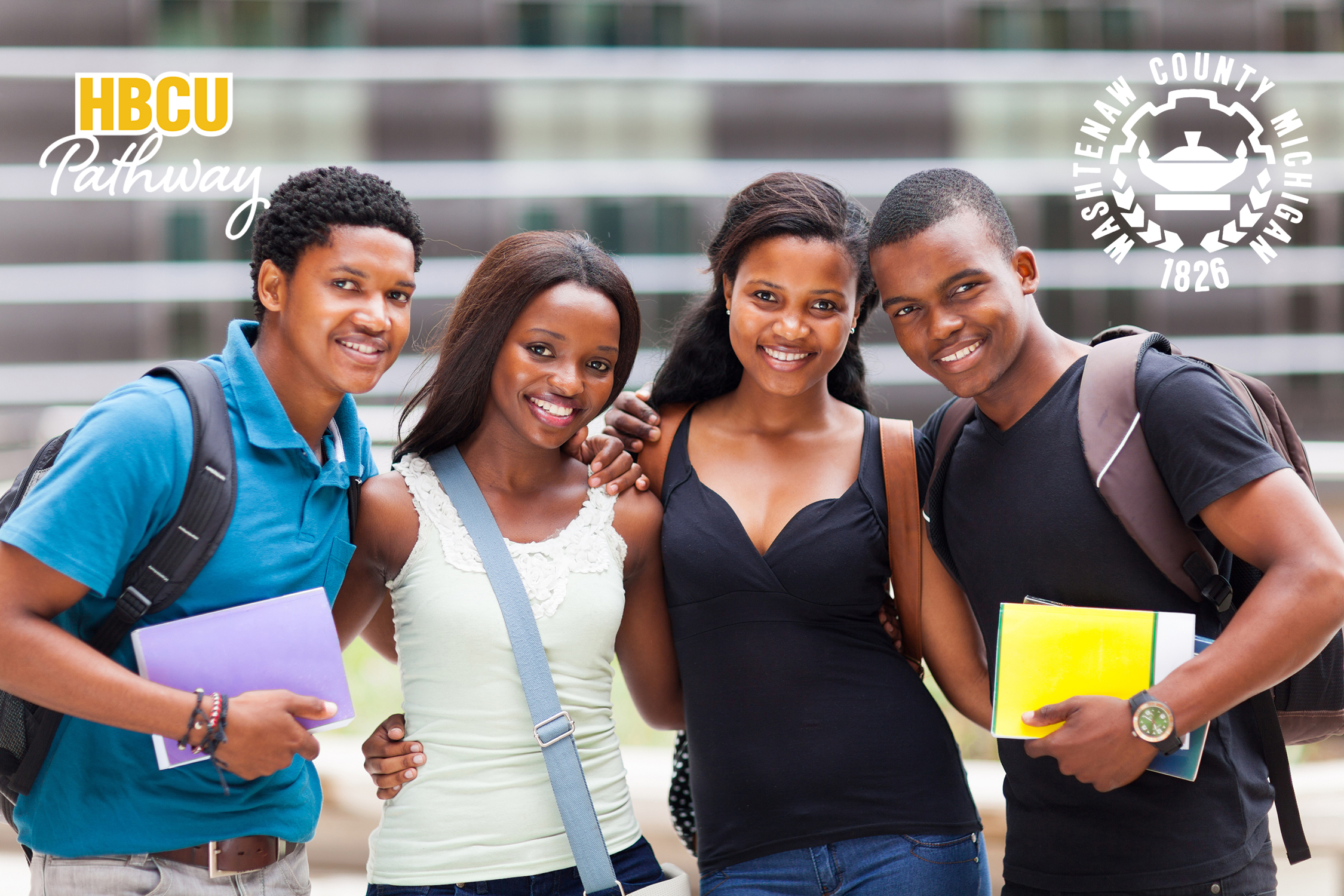 As many as 400 high school and community college students from throughout the region are expected to attend the first-ever Washtenaw HBCU Day at Washtenaw Community College on Friday, June 2.
High school students are invited to attend to learn more about WCC's HBCU Pathway, a robust program with transfer agreements to five Historically Black Colleges & Universities.
In addition to WCC credits seamlessly transferring toward a bachelor's degree, the HBCU Pathway provides guaranteed admission into most partner schools, access to in-state tuition and scholarships at several partner schools, and HBCU campus tours and peer activities.
HBCU Day will feature tours of the WCC campus and academic programs as well as panel discussions with representatives of HBCU partner institutions: Alabama State University, Tuskegee University, Jackson State University, Mississippi Valley State University and Southern University - New Orleans.
The HBCU experience featuring marching bands and a "Divine Nine Fraternity/Sorority Stroll Off" will highlight the afternoon with music and prize/scholarship contests.
Approximately 400 students from high schools within Washtenaw County are expected to be bused to the WCC campus for activities. Recent high school graduates and students from other school districts are also welcome. Families and community members are invited to join the festivities from 1-2 p.m.
Events of the day are sponsored by a grant from Washtenaw County.
HBCU DAY AT WCC
What: HBCU Day
When: 8:30 a.m.-2 p.m. Friday, June 2
Where: Washtenaw Community College (map/directions)
Email: [email protected]
Register: https://www.wccnet.edu/hbcuday
Tags: Diversity, HBCU Day, HBCU Pathway, June 2023, On The Record