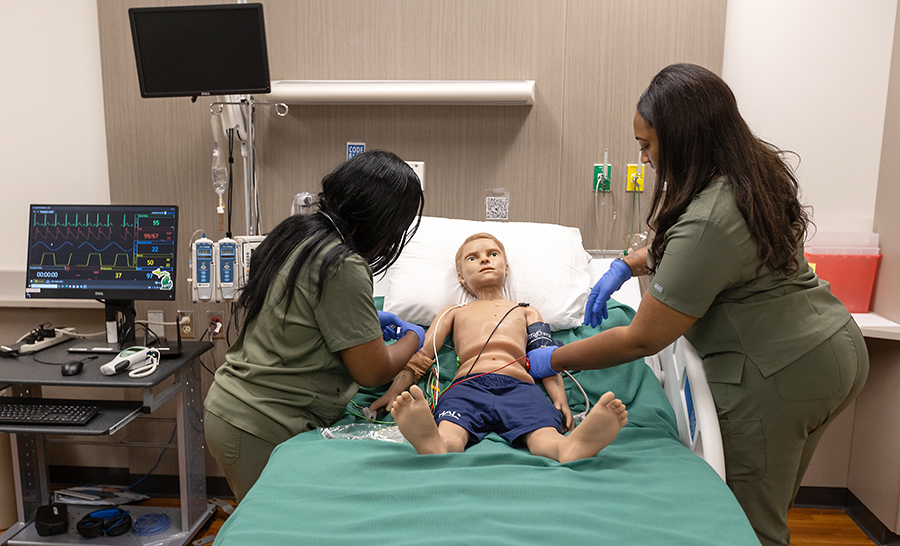 Washtenaw Community College has been named a Center of Excellence in Nursing Education by the National League for Nursing, the only community college and one of just nine nursing programs nationwide to earn the honor this year.
Noted for enhancing student learning and professional development, WCC is among leading teaching hospitals, clinical sites and other nursing education programs recognized.
Centers of Excellence are named based on measurable demonstration of sustained excellence in faculty development, nursing education research, student learning and professional development and academic progression in nursing.
"This prestigious national designation offers a lifetime career boost for our students," said WCC President Dr. Rose B. Bellanca. "We are honored that the dedication and hard work of WCC's nursing faculty and staff, along with our exceptional nursing program, are recognized by the National League for Nursing."
The value of being educated in a Center of Excellence extends beyond the quality of patient care delivered by graduates. The recognition will also benefit students with future employers and educational institutions where they may transfer to earn bachelor's or master's degrees.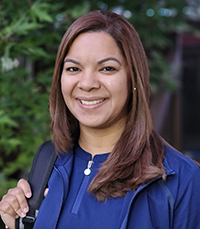 Ana Andrade (right) graduated from the WCC Nursing program in May and soon started her nursing career in a cardiac surgery unit of the Detroit Medical Center.
"Having gone through the nursing program at WCC, I would not expect less than a national excellence recognition," Andrade said. "All instructors look for a better way to deliver content and share their knowledge while preparing students for the NCLEX licensure exam and getting students into many different clinical rotations for more practice. As soon as a hospital knows you graduated from WCC, they understand you are well-prepared, with much hands-on experience and theory knowledge."
WCC's nursing program began in 1992 and now graduates about 120 nurses each year. The college maintains transfer partnerships with the University of Michigan and Eastern Michigan University, and many graduates continue their education to pursue a Bachelor of Science in Nursing. The majority of graduates become employed within the community at various types of health care facilities.
Dean of Health Sciences Shari Lambert said the designation exemplifies WCC's commitment to excellence, underscores the nursing program's reputation and ensures high standards and quality.
"WCC was chosen because of the exceptional support students receive, along with our proximity to excellent health care, our clinical partnerships with leading providers, the diversity of our students and the dedication of faculty," Lambert said.
Nursing faculty member Pam Tolmoff said instructors strive for excellence while ensuring innovation, flexibility, collaboration, community engagement and evidence-based nursing education. "The voice of the student is honored through collaborative educational initiatives, a firm commitment to lifelong learning, professional development and innovative program designs."
WCC and other 2023 Centers of Excellence will be recognized during the 2023 NLN Education Summit on Saturday, September 30.
WCC was also designated as a national Nursing Center of Excellence in 2018.
National Nursing Center of Excellence
Visit WCC's website to learn more about its nursing education programs. Information about the national COE program and application process can be found online at NLN.org. For more information about the 2023 NLN Education Summit, including online registration, visit Summit.NLN.org.
Tags: Awards, Center of Excellence, Health Sciences, Nursing