Nursing Careers at WCC
Become educated in a growing industry! Employment in the health care industry is growing; where will you be when it happens?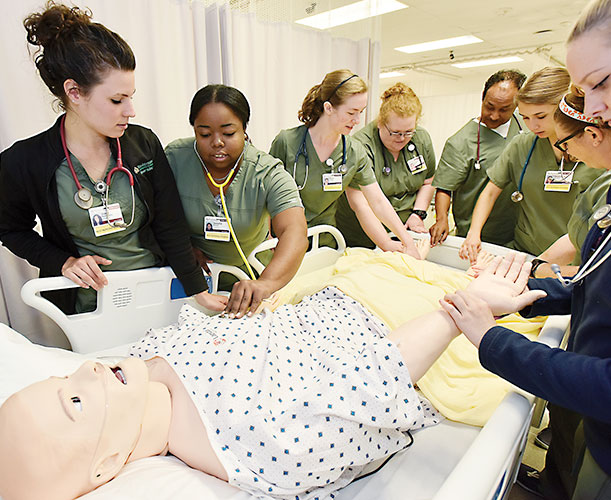 WCC prepares our graduates by arming them with the education they need coupled with the real-world experience employers seek.
We have our own state-of-the-art simulation lab. Better yet, spots are available for you to begin your nursing journey now! Nursing at WCC tops the list of hands-on industry programs in the region.
View Other Health Science Programs
Where else will you find:
Affordable tuition
Expert faculty with superior skills
Labs dedicated to the trade
Our mission is to prepare WCC students to practice as exemplary and respected registered nurses in the community. This mission promotes the holistic development of each student into a nurse who practices as a professional: competently, ethically, safely and compassionately for the good of the patient, family, and community. As life-long learners, WCC educated nurses will take active roles in this dynamic profession.
A few of our clinical partners include:
St. Joseph Mercy Hospital

Veterans Administration Medical Center

Providence Park Hospital

Children's Hospital of Michigan

Community mental health facilities
Accreditation
Accreditation Commission for Education in Nursing (ACEN)
3343 Peachtree Road, Suite 850
Atlanta, GA 30326
404-975-5000
www.acenursing.org
The Associate Degree in Nursing program is approved by:
Michigan Board of Nursing
Bureau of Health Care Services
611 W. Ottawa St
Lansing, MI 48933