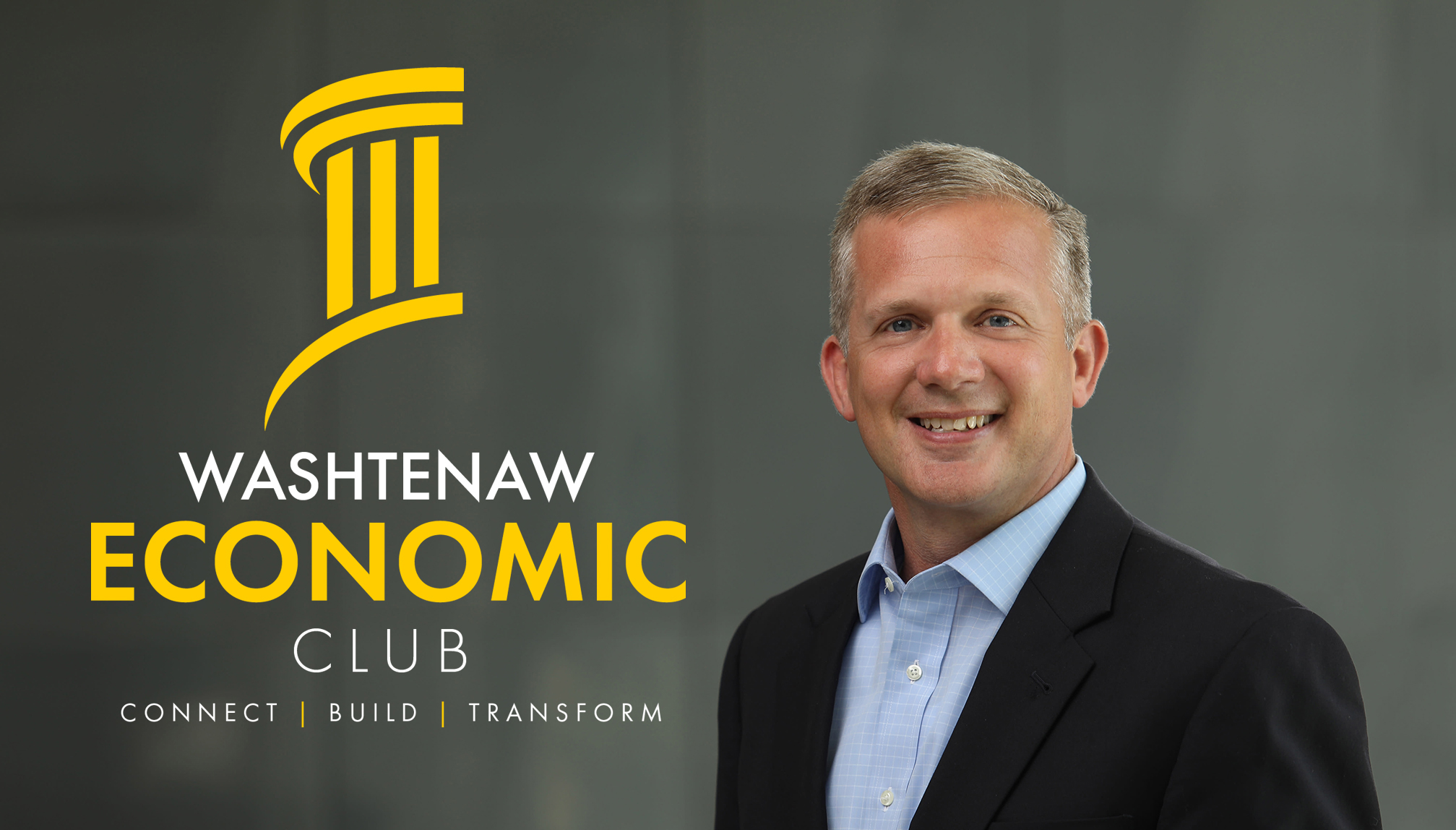 The Washtenaw Economic Club will wrap up another successful season with two events this fall. The public is welcome to participate by becoming a member or purchasing individual tickets per event at wccnet.edu/business/economic-club/.

Cybersecurity, Are You Vulnerable?
The first event on Thursday, Sept. 28 features David Behen (above), Chief Client Success Officer at SensCy, presenting "Cybersecurity, Are You Vulnerable?" The luncheon meeting will be held from 11:30 a.m. to 1 p.m. in the Morris Lawrence Building on the Washtenaw Community College campus (directions and map).
Behen is the co-founder of SensCy, an Ann Arbor based cybersecurity start-up focused on small- and medium-sized organizations. He previously held executive leadership roles in the private and public sector for more than two decades where he has led award-winning information technology functions and aligned technology with the company's business objectives.
Behen spent five years as the VP/CIO for La-Z-Boy, where he led the global IT reinvention and development of the company's cybersecurity program. Prior to that, he spent over six years as a cabinet member for Governor Rick Snyder as the director of the department of technology, management and budget, and chief information officer for the State of Michigan.
Future Energy Demands:
The Role Natural Gas Will Play in Electrification
The final luncheon event of this year's WEC season will be "Future Energy Demands: The Role Natural Gas Will Play in Electrification," with speakers Cedric Flowers and H.J. Decker of DTE Gas Company. The meeting will be held 11:30 a.m. to 1:30 p.m. Thursday, Nov. 9, in the Morris Lawrence Building.
Flowers serves as Vice President of Gas Operations for DTE Gas. DTE Energy's natural gas utility provides service to 1.3 million homes and businesses in Michigan.
Flowers has been with DTE since 2019 and is responsible for managing utility gas operations, including construction, transmission, distribution, storage and planning of DTE's natural gas system within applicable federal, state and local regulations.
Decker is Director of Sales and Marketing for DTE, responsible for industrial and residential natural gas sales and marketing, home appliance repair marketing and operations, natural gas procurement for utility customers, and midstream transportation and storage services. He has been with DTE Energy for seven years.
Tags: Washtenaw Economic Club, cybersecurity, electrification, energy, natural gas