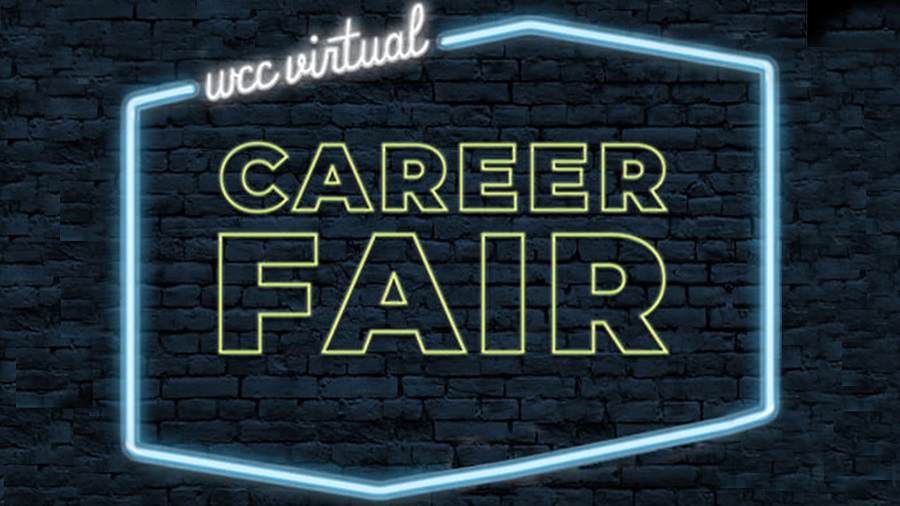 Washtenaw Community College will host its annual Spring Career Fair featuring approximately 100 different companies virtually on Friday, April 8.
Free and open to the public, the fair will include two sessions, 10 a.m. to 12 p.m. and 1 to 3 p.m. Each session is anticipated to have up to 50 different companies from a range of industries looking to hire for open positions. Job seekers are encouraged to register for both sessions.
The list of companies and some open positions may be viewed on the career fair webpage, along with registration information.
Employers may conduct interviews for open positions during the career fair. Attendees wishing to interview should upload a current resume during registration as well as research hiring companies and job postings prior to the event.
The career fair is the culmination to WCC's Free College Week activities Monday, April 4, through Friday, April 8, which offers 60 different college courses free to community members.
Confirmed businesses attending the career fair thus far include:
Adventure Center Child Care
Alta Equipment Company
American Red Cross
Amy Cell Talent
Anna's House Restaurants
Apple
Balance Technology, Inc.
Beaumont Health
Belle Tire
Brio Living Services
Busch's Market
Carter Lumber
Ciena Healthcare
City of Dearborn/Camp Dearborn
City of Wyandotte
College Nannies, Sitters and Tutors
Comfort Keepers
Communication Action Network
Cosma Body Assembly Michigan
Datamatics Global Services, Inc.
Digital Summer Clinic
Eisenhower Center
Enterprise Rent A Car
FedEx
First Light Home Care
Gretchen's House Child Care Centers
Healthmark Industries Co.
Henry Ford Hospital - Main Campus
Homewatch Caregivers
IHA
Illuminate ABA Therapy
Interim HealthCare of Washtenaw
JAC Products
Jacobs Engineering
Jellybean Daycare & Preschool
Landmark Properties
LTC Charles S. Kettles VA Medical Center Ann Arbor
Manpower, Inc. of SE Michigan
Michigan Department of Corrections
Michigan Medicine
Michigan Schools and Government Credit Union
Michigan State Police
Michigan STEM Forward Internship Program
Michigan United Conservation Clubs
Mother of Pearl Home Care
Nature and Nurture, LLC
Norgren Automation Solutions
Northwestern Mutual
Old Navy
Pat Miliken Ford
Performance Driven Workforce
Plastipak Packaging
ProMedica Senior Care (formerly Heartland)
Resilire Neuro
Right at Home/Washtenaw
Rocket Companies
Safe At Home
Salvation Army – Housing Access for Washtenaw County (HAWC)
Sheraton & Marriott DTW
Joe's
Superior Text LLC
Thetford
Thumb Brewery
Toyota R&D North America
Trinity Health At Home
Trinity Health Senior Communities
University of Michigan, School of Dentistry
Upbound@Work
UTEC
Ventower Industries
Vibrant Life Senior Living – Superior Township
Warby Parker
Washtenaw Intermediate School District
WCC Human Resources
WM – Environmental Professional – Career Development Opportunity
Ypsilanti District Library
Zingerman's
Zoller Inc.
To help registrants prepare for the event, workshops are offered on various topics, including creating a resume, choosing professional attire, making an elevator speech and navigating an online career fair.
Anyone seeking employment is encouraged to attend, including students, alumni and community members.
Register here.
IF YOU GO
What: WCC annual spring career fair
Where: Virtually/Register online
Date: Friday, April 8
Time: Two sessions – 10 a.m. to 12 p.m. and 1 to 3 p.m.
Tags: Career, Career Fair, Free College Week