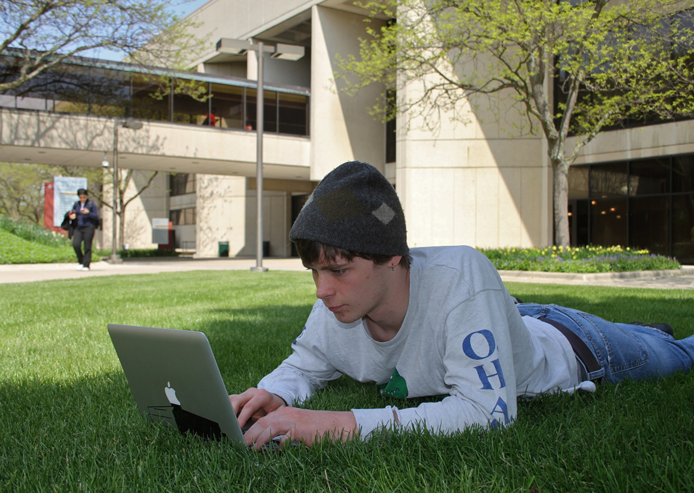 Before you enroll, we ask you to take placement tests to determine your current writing, reading, and math levels, and in some cases, your English proficiency. We use these scores to help you choose the right classes. Tests are conveniently offered in our Testing Center.
These tests could also determine opportunities for you to bypass certain courses you have already mastered, if they are not required for your degree or transfer pathway.
If you've recently taken the ACT or SAT:
You may use your score to determine your skill level in reading, writing, and math classes.

If you choose to use your ACT or SAT scores, you don't have to take the placement tests below.
Learn more about how we use your ACT/SAT scores.
You are not required to complete a placement test in English or reading comprehension if you have previously attended an accredited US college or university and have earned at least 15 credits with a minimum GPA of 2.0 or higher.
Reading and writing
The ACCUPLACER is a computerized test designed to assesses your skill level in reading and writing. Learn more about the ACCUPLACER assessment.

Math
The ALEKS PPL is an assessment test that determines which math course you are ready to take. Learn more about the ALEKS test.

English proficiency
We use the CaMLA English Placement Test (EPT), which is an English proficiency test for students whose primary language is not English. Learn more about the CaMLA assessment.

Transfer credit and life experience
We recognize that you may bring competencies that you gained from other institutions or life experiences, and we want to give you credit for that.