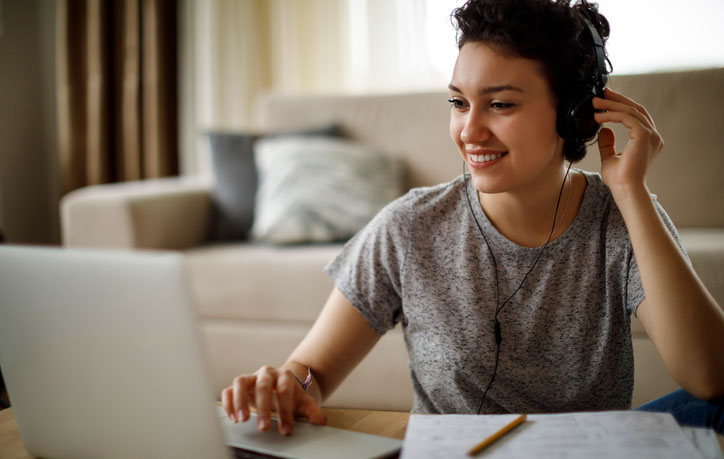 Orientation helps you get your WCC experience off on the right foot, by introducing you to resources and technology, academic planning tools, tips for success, your success team and more!
Note: This is NOT a personalized academic advising session; however, you will learn how to take the next step to build your schedule and register.
Who Should Attend Orientation?
Anyone who is interested in getting a formal introduction to Washtenaw Community College's student and academic support services and resources!
Why Should You Attend Orientation?
Attending orientation will help you:
Understand WCC resources, opportunities, policies and procedures.
Formulate academic and personal goals for your first semester and plan for adjustment that will be unique to your college experience.
Feel supported through your enrollment and college transition experience.
Connect to peer-to-peer experiences that promote connection to the WCC.
Be aware of support services and resources available to you.
How Can I Complete Orientation?
COVID-19 SERVICE NOTE: During the Winter 2021 semester, we will not be offering any student services in-person on campus. We are, however, providing the same level of service to students remotely through telephone and virtual video conferencing.
Virtual Orientation Sessions
These sessions are led by members of the WCC onboarding team. During drop-in sessions, you will be able to meet with on-boarding staff individually in a Zoom breakout room.
Session Schedule September 1 - December 19, 2020
No sessions: September 7 (College Closed, Labor Day), November 26 - 28 (Thanksgiving Break)
Monday 12 p.m. - 1 p.m.
Tuesday 5 p.m. - 6 p.m.
Wednesday 10 a.m. - 11 a.m.
Thursday 1 p.m. - 2 p.m.
Friday 11 a.m. - 12 p.m.
Saturday 11 a.m. - 12 p.m.
Note: The Virtual Orientation will take approximately 1 hour. Please allow enough time to log-in and be ready to join at the start time. If joining 5 minutes or later, please reschedule through your MyWCC account.
Other Orientation Sessions Offered
Parents and Family of Incoming Students
Join us to learn more about your student's transition to WCC. You'll get information about admissions, registration, financial aid and other student services. See the Parent and Family Orientation page to view frequently asked questions and other resources for family members.
RSVP for a Parent and Family Orientation Session
F1 Visa Students
If you're studying at WCC on an F1 Visa, you'll attend this orientation to learn about the requirements specific to your status.
F1 VISA SCHEDULE AND RESERVE YOUR PLACE
English as a Second Language
Attend this session to learn about the CaMLA English placement test, which assesses your language skills and identifies a starting class level.
To select an upcoming ESL orientation session, see your "Checklist" within MyWCC.
Meet your Student Ambassadors!
Student Ambassadors are WCC students who provide campus tours, orientation sessions and help with special events.
HELP
For accommodations for a disability: Contact Learning Support Services or stop by Room LA 104 in the Crane Liberal Arts and Science Building to make arrangements. You must make arrangements at least 2 weeks prior to attending your session.
For technical assistance with online orientation: Contact the Help Desk and press 2 for the Blackboard Help Desk.
Additional Resources
General Questions?
Direct Contact
Kelly Psilidis, Manager of New Student Programming
[email protected]