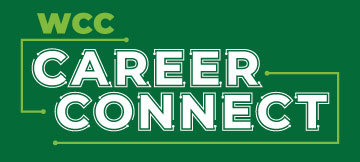 Hello from Washtenaw Community College!

We want you to be among the first to know that on July 1, 2020 we will begin using a new platform for sharing job and internship opportunities with our students and alumni. The enhanced Career Connect powered by Purple Briefcase means easier navigation and capabilities for expanding your college recruiting network.

Once we go live with the all-new Career Connect, you can create your account and get started making valuable connections for recruiting top-notch talent. We'll send you an email in the next couple of weeks detailing the steps you need to take to sign up.

In the meantime, you can help us greatly by letting us know if you are the appropriate contact for you company. If you are NOT the right person for your company, please provide us with the appropriate contact name and information.

Thank you for your support. We look forward to working with you in the future.

Sincerely,

Cheryl Harvey
Director
Career Transitions
---
Connect with talented job-seekers: our Career Transitions department will partner with you to create successful recruiting strategies and connect you to a diversity of talented students and alumni.
On-campus recruitment
Expand your outreach with on-campus recruitment: from information tables to career fairs, we host a variety of events on campus. Learn how your company can participate.

Online job board
Showcase your opportunities to WCC students and alumni by posting jobs on our free online job board, Career Connection. Sign up to connect with qualified applicants who are eager to start a new career!
We take pride in our professionalism and ethics. Everyone who recruits on campus or posts positions must adhere to recruiting standards and guidelines in compliance with:
Co-ops and internships
We'll help you find a WCC student or alumni intern. We can also help you develop internships and co-operative education (co-op) opportunities for students to gain specialized training in your industry. Get started.

Contact us to talk about your recruitment needs.