The WCC Student Art Show is designed to promote and celebrate the art created by WCC students in our art classes.
Join us in this celebration by viewing the 2023 exhibition virtually on our online gallery, or in person from March 15 – April 15.
To view the work in person, please visit the second floor of the WCC Student Center located at 4800 E. Huron River Dr. We will be hosting the annual Student Art Show Open House on April 6th from 4:30 p.m. to 6 p.m. Join us to view the work and learn more about WCC art courses and programs in a relaxed setting. This year's formal award announcement will be held in person during the Student Art Show Open House.
To view the show as a whole, click the " stacked squares" icon button. To view information for an individual piece, click the "i" icon.
---
Award announcement
---
Join us for the in-person Open House!
April 6 | 4:30-6 p.m. | 2nd Floor Student Center | Judged by Hoon Lee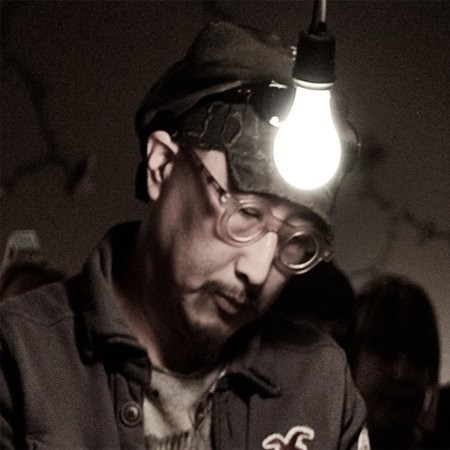 Hoon Lee, Associate Professor Ceramics, Grand Valley State University
Hoon Lee is the Ceramics program coordinator. He has a M.F.A. in Ceramic Art from The New York State College of Ceramics at Alfred University. Lee has had over 20 Solo Shows/Projects and has been an Artist-In-Residence nationally and internationally. Most recently, he participated in The World Ceramic Biennale Korea as an invited artist for both the International Ceramic Workshop and The International Society for Ceramic Art Education and Exchange Symposium. In 2009, he received the Contemporary Korean Ceramic Artists of the Year 2009 Award from the Santiago Gallery in New York, NY.
---
Digital Video Segment
WCC's Digital Video Program is honored to be a part of the WCC 2023 Art Show. The video productions represent a range of genres: fiction, documentary, commercials, PSAs, and animation.
---
All pieces in the show were made in a WCC art course from Fall 2020 through Fall 2022. This year's formal award announcement will be held in person during the Student Art Show Open House on April 6, 2023.
Awards
1st place - Tuition Reimbursement
---
Voting
Voting for the People's Choice Award will be available Wednesday, March 15, 2023 through 11:59 p.m. on Tuesday, April 4, 2023.