June 26, 2020 WCC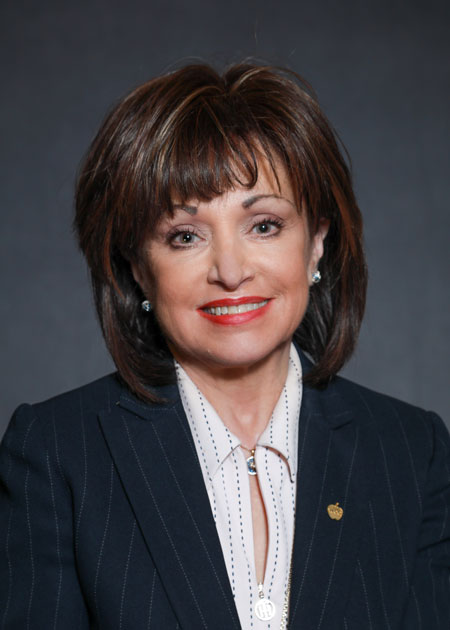 The Washtenaw Community CollegeBoard of Trustees voted to extend the contract of President and CEO Dr. Rose B. Bellanca to June 30, 2023. The unanimous vote was taken during the Board of Trustees' monthly meeting on Tuesday.
"The board is pleased to extend President Bellanca's contract," said Christina Fleming, chair of the WCC Board of Trustees.
"Through her strategic vision and tireless devotion, she has led a team of dedicated faculty and staff to create a positive and effective learning environment for our students and community members," Fleming continued. "Because of her leadership, the college remains a valued resource to Washtenaw County residents."
Successes under Dr. Bellanca's leadership include:
Maintaining WCC's status as one of the most affordable higher education options in the state of Michigan with the lowest tuition rate among community colleges.
The most successful millage vote in WCC history, with 77.5 percent of Washtenaw County taxpayers approving a renewal and restoration of a 1.00 operating millage in March 2020.
Leading the college's response to the COVID-19 crisis and a smooth transition to remote campus operations while ensuring a high-quality online campus experience.
The expansion of the college's "Shaping Our Future Vision" strategic plan for the years 2020-2023.
The college's Heating, Ventilation, Air Conditioning, and Refrigeration-Residential certificate program ranking as one of the Top 15 Affordable HVAC Certificate Programs in the country by HVAC Classes.org.
"It is an honor and privilege to serve as the leader of this remarkable institution and I pledge we will continue to offer pathways of opportunities in all we do," said Bellanca. "I am grateful for the support of the Board of Trustees and I look forward to a very successful year ahead."
Over the past year, Dr. Bellanca has been the recipient of several awards, including the 2019 Michigan Works! Southeast Annual Award for supporting the Workforce Pipeline Summit and the college's role in providing educational opportunities to economically disadvantaged students as a pathway out of poverty.
She was also the recipient of the 2020 Governor's Award by the Tourism Industry Coalition of Michigan for the collaborative program created by WCC, the WCC Foundation, and Destination Ann Arbor to support the hospitality industry through training, scholarships, and apprenticeships.
Bellanca was also named to the 2019 list of Notable Women in Education Leadership by Crain's Detroit Business Magazine.
About Rose B. Bellanca, Ed.D.
Dr. Rose B. Bellanca is the President and CEO of Washtenaw Community College in Ann Arbor, Mich. She is the fourth president to lead Washtenaw Community College, since its inception in 1965.
Dr. Bellanca is responsible for the organization, administration and strategic direction of the college, which serves more than 100,000 students and community members a year, employs nearly 1,500 full- and part-time employees, and has an operational budget of more than $100 million.
Dr. Bellanca has more than 20 years of executive leadership in higher education. Prior to coming to Washtenaw Community College, Dr. Bellanca was the President of Northwood University's West Palm Beach, FL campus, the President of St. Clair Community College and the Provost of Macomb Community College.
Under her leadership, WCC has maintained steady college enrollment at a time when most colleges have seen declines. She is a forward-thinker, always aware of the needs of the global workforce as she develops new curricula and programs related to jobs in the mobility, intelligent transportation systems and skilled trades sectors—the jobs of the future.
During her presidency, the college passed two millage ballot proposals by overwhelming margins—70 percent approval in 2016 and just this past March, by 77.5 percent of votes cast.
She is especially proud of the college's commitment to provide both excellent and affordable educational opportunities for students.
Tags: Board of Trustees, Dr. Rose B. Bellanca, ousearch_News_2020