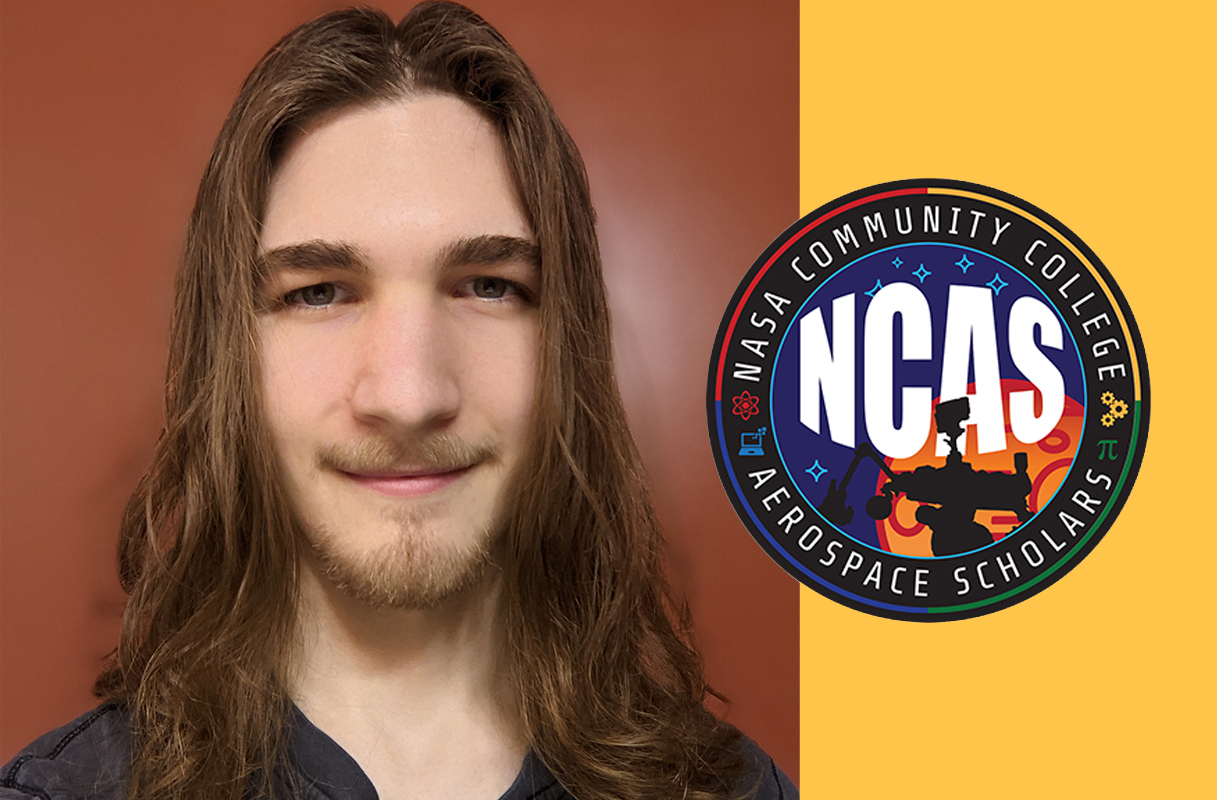 Donaven Lee has quite a week ahead of him. On Monday, the recent Washtenaw Community College graduate starts classes at the University of Michigan. On Thursday, he'll begin the five-week online class portion of the NASA Community College Aerospace Scholar (NCAS) program.
Nervous?
"Not really," Lee says. "We only have one life, as far as I know of, so why not make the most of it?"
Lee is the third WCC student selected for the prestigious NASA program, following Emilee Seghi (Spring 2020) and Maximilian Ehinger (Fall 2020). After completing the five-week course and a final project, he may be invited to participate in an all-expense-paid, four-day visit to a NASA center.
The 2019 Ypsilanti Lincoln High School graduate has already proven he isn't afraid of a little extra work. With the help of some Advanced Placement credits earned at Lincoln, he loaded up his college course load enough to complete a General Studies in Math and Natural Sciences associate degree in three semesters.
That led to the mid-year transfer to the University of Michigan, where he plans to pursue a data science degree.
"The whole world is run on data, we need it in everyday work," said Lee, who attended WCC tuition-free thanks to a President's Honor Scholarship. "I genuinely believe that's the future we're going into – machine learning and algorithms – but I do hope to use my education in a scientific way."
Lee said he pursued a spot in the NCAS program both as a personal challenge and an opportunity to add the research to his curriculum vitae.
NASA touts that the NCAS program as giving community college students "an authentic NASA experience" that allows them to get a closer look at the organization's unique missions, diverse workforce and world-class facilities; and learn how to develop their talents, interests and passion to become future STEM professionals.
Tags: February 2021, NASA, On The Record, Student Success, Transfer, ousearch_News_2021