August 19, 2021 Rich Rezler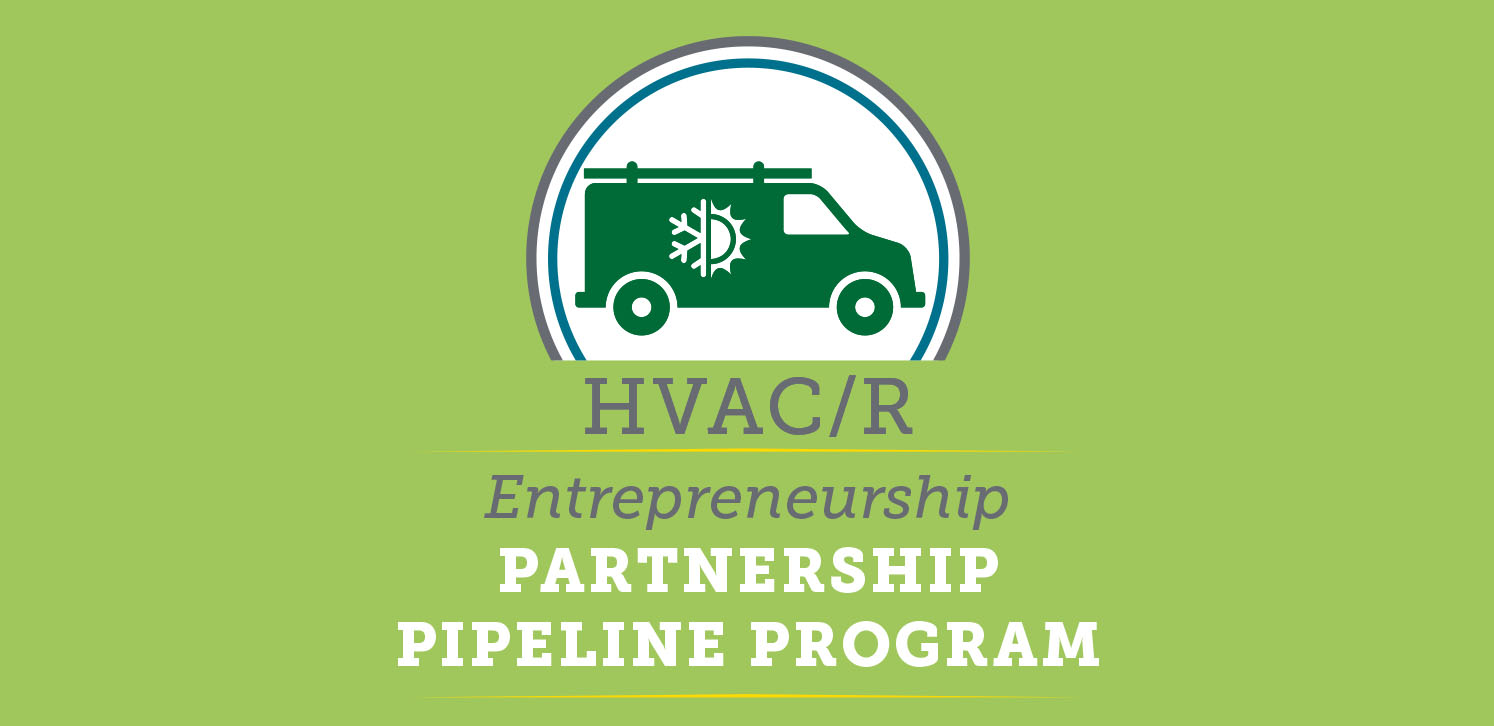 A new program operated by the Entrepreneurship Center at Washtenaw Community College aims to prepare students in the college's HVAC/R program for future business ownership while also supporting local small business owners operating in the industry.
The HVAC/R Entrepreneurship Partnership Pipeline offers one-on-one coaching with an HVAC/R professional, a Business of HVAC/R Boot Camp planned for November 2021, the opportunity to participate in a business pitch competition, and an industry resource guide.
"We're thrilled to be launching this new program," said Entrepreneurship Center Director Kristin Gapske. "We have great faculty and advisory board members who are local business owners, so to provide entrepreneurial add-on training for our students with their support is exciting and enables us to enhance the academic courses already offered at WCC."
Entrepreneurs-in-Residence
The addition of WCC faculty member and local business owner Brynn Cooksey as an HVAC/R specific advisor is part of the expansion of the center's popular Entrepreneurs-in-Residence (EIR) program.
In its third year, the program will grow from four expert business advisors to nine.
Other new additions include:
Dr. Eric Fretz, a veteran, business owner and University of Michigan faculty member, has joined the program specifically to mentor military veterans.

Autumn Kyles, co-founder of Detroit Dough and owner of Proxie Detroit consulting firm, will be advising on funding readiness and food entrepreneurship.

Leslie Sobel will fill an EIR role in her area of expertise, grant writing.
Gapske is working to fill a ninth EIR position, focused on creating a social impact business.
Returning EIRs include Danielle Milner (marketing), Al Newman (business planning), Cheranissa Roach (customer discovery) and Sandra Xenakis (coaching for creatives).
Tags: August 2021, Entrepreneurs-in-Residence, Entrepreneurship Center, HVAC, On The Record