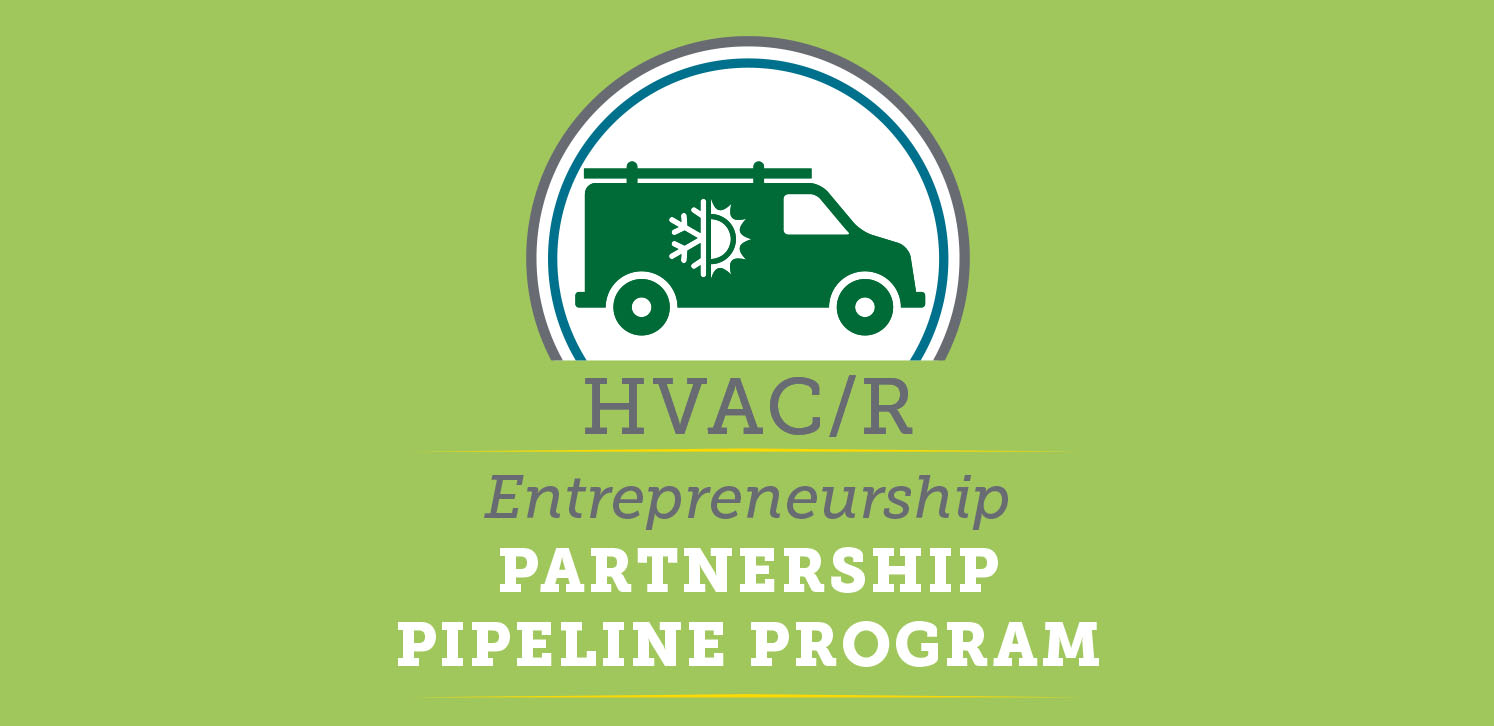 In 2020, WCC pitched a program idea at the National Association for Community College Entrepreneurship (NACCE)'s Pitch for the Trades, and won a grant to offer free entrepreneurial programming to our own HVAC/R department and HVAC/R students. Read more below about this partnership between WCC's Advanced Technologies & Public Service Careers Division, Instructional Division and Entrepreneurship Center. This program concluded in Summer 2022.
---
The Business of HVAC/R Boot Camp
The HVAC/R Boot Camp on February 24th, 2022 brought WCC HVA students together with multiple speakers and business owners from the field who've made their way into independent business ownership. They covered topics such as how to start a business in the field, costs, how to gain customers, marketing, networking for professional development, and all that running a business in the HVAC/R industry entails.
View full recorded event below!
---
Learn More In Our Business Of HVAC/R Resource Guide
Overview
Learn more the HVAC/R industry
Business Success
WCC Campus Resources
Career and Industry Resources
---
Press Coverage
"RSES Board Member Spearheads HVACR Pipeline Program" | Refrigeration Service Engineers Society (RSES), January 11, 2022
"New Program Supports WCC HVAC/R Students and Local Industry" | Washtenaw Community College, August 19, 2021
"WCC wins $23K for 'HVAC Partnership Pipeline' from national competition" | Washtenaw Community College, October 14, 2020
---
Thank you to NACCE and the Ratcliffe Foundation for the opportunity to offer this exciting program for the benefit of our local HVAC/R students and regional HVAC/R industry.
---
Washtenaw Community College does not discriminate on the basis of religion, race, color, national origin, age, sex, height, weight, marital status, disability, veteran status, sexual orientation, gender identity, gender expression, or any other protected status in its programs and activities. The following office has been designated to handle inquiries regarding non-discrimination policies: Executive Vice President of Student & Academic Services, SC 247, 734-973-3536. Facility access inquiries: V.P. for Facilities Development & Operations, PO 112, 734-677-5322. If you have a disability and require accommodation to participate in this event, contact Learning Support Services at 734-973-3342 to request accommodations at least 72 hours in advance.