The EC's NEW Entrepreneurs-In-Residence program!

The EC is proud to announce a new program to enhance our mentoring services, made possible by a private grant. Four local entrepreneurs are now available as business consultants in their area of expertise, see bios below. One-on-one individual 50-minute appointments can be made after an initial intake with the EC, please see this page for our Business Assistance Request. The following Entrepreneurs-In-Residence (EIRs) will advise on the following topics:
Marketing
Business Coaching, Idea Validation, Networking
Customer Discovery, Pre-Business Plan Writing
Coaching for Creatives
EC Entrepreneurs-In-Residence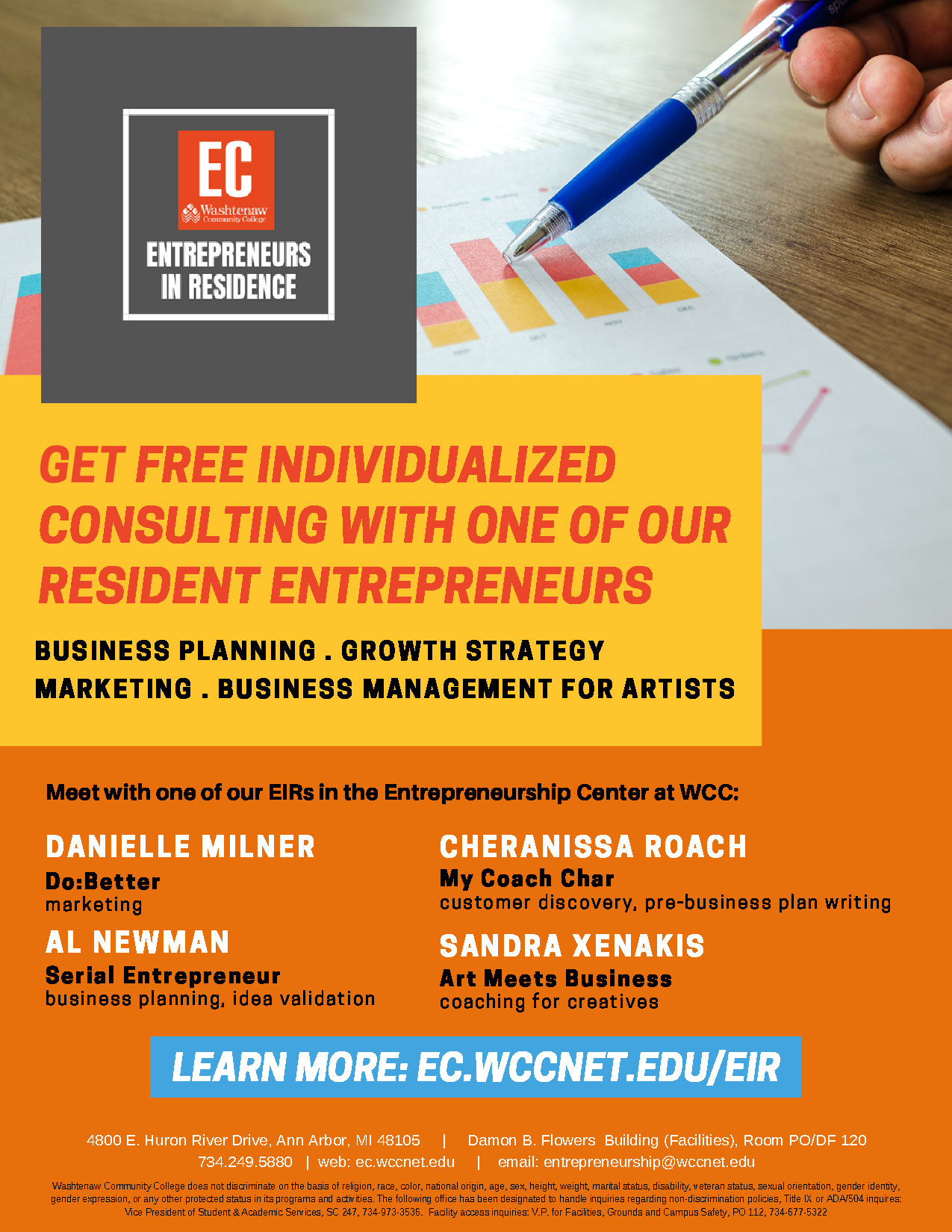 Email us to learn more!
---
Press Coverage
"New program pairs seasoned entrepreneurs with rookies," The Washtenaw Voice, September 10, 2019, https://www.washtenawvoice.com/2019/09/10/new-program-pairs-seasoned-entrepeneurs-with-rookies/
"Entrepreneurs-in-Residence offers one-on-one mentoring with four local experts," WCC News & Events, September 3, 2019, https://www.wccnet.edu/news/2019/2019-09-03-entrepreneurs-residence.php
"New WCC entrepreneurship program offers one-on-one guidance with local business experts," Concentrate Ann Arbor, August 28, 2019, https://www.secondwavemedia.com/concentrate/innovationnews/wcceceir0516.aspx