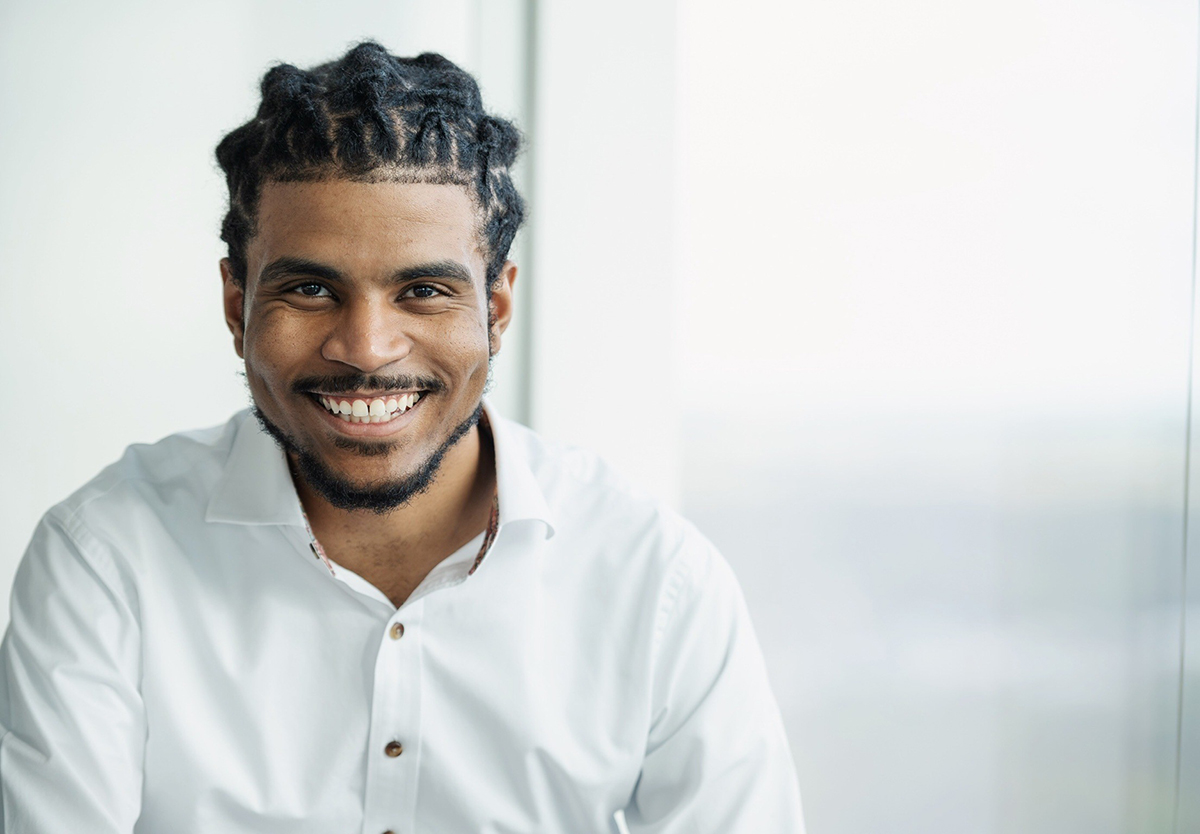 Working for Boston Consulting Group – the second-largest consulting firm by revenue in the world with 80 offices in 48 countries – Christopher Shepherd is surrounded by co-workers with MBAs and other business-specific degrees.
There's never been a day, however, when he regretted his own liberal arts-focused college education, which started as a dual enrolled student at Washtenaw Community College while he wrapped up his senior year at Ann Arbor Skyline High School in 2012-13.
"Being grounded in liberal arts makes you more grounded and interested in the human experience," says Shepherd. "I'm a big believer in a broad education. Your mind is what separates you from a computer. To feed your mind computer-type tasks is a waste."
Shepherd earned a bachelor's Bachelor of Arts degree in Philosophy, Political Science & Economics from the University of Michigan in 2017. The 27 credits he earned at WCC (with a 4.0 GPA, it should be noted) allowed him to further capitalize on a broad liberal arts education.
With those seven general education classes already under his belt, he was able to take two six-month foreign exchange trips – studying at both the University of Cape Town in South Africa and Fudan University in China – and still graduate from U-M on time.
"Coming in with so many credits from WCC, I was unconstrained in my four years at Michigan," he said. "I was able to study at multiple colleges because I had a lot of space in my schedule to do so."
It should be noted that Shepherd has never considered himself some sort of bohemian at odds with the capitalistic tendencies of the American lifestyle. To the contrary, since the days he got in trouble for selling candy in his middle school hallways, Shepherd says he has always had expensive taste and a desire to make a hefty salary. But he also placed a high value on being well read and educated.
He said studying the liberal arts – which traditionally include the areas of history, literature, writing, philosophy, sociology, psychology, creative arts and more – is like "preparing yourself for the long run rather than preparing yourself for a particular job."
That attitude about the liberal arts – and his considerable career success – made Shepherd the perfect choice to be a keynote speaker during Washtenaw Community College's first annual Liberal Arts Week, scheduled for October 25-29. The event includes interactive virtual and in-person workshops that showcase how liberal arts classes empower personal and professional success, and sustain a fair and just society.
Other keynote speakers include local poet, strategist and human rights advocate Yodit Mesfin Johnson and Madison Rally, the promotions director at Cumulus Media Ann Arbor and co-host of the popular Breakfast with Bubba radio show.
One story Shepherd plans to share with WCC students is the time a U-M advisor steered him away from the university's renowned Ross School of Business and instead suggested he remain on a liberal arts path that would prepare him to be a better thinker.
"He told me that my peers in business school may end up with a better job to start, but that I'd progress faster and further," Shepherd says. "A lot of business is very straight-forward, but how do you differentiate yourself from the crowd?"
And he's seen that advice come to fruition, believing strongly the broad education and soft-skills development earned through the liberal arts has much to do with the glowing evaluations he regularly earns at Boston Consulting Group, where he started as an intern in 2015 and advanced to be a summer associate in 2016, a full-time associate in 2017 and a consultant focused on fashion, retail, food and restaurants in 2019.
Recently, he has focused on marketing and has helped brands launch social media and Google search ad campaigns to sell products. He has also assisted in hiring and training marketing teams while working with several marketing agencies across the country.
During the 2020 election, Shepherd took a roughly year-long break from BCG to help advise the Southern Poverty Law Center on how to strategically accomplish its goals of reducing social inequality and creating a more just and equitable society.
Tags: December 2021, Dual-Enrollment, Liberal Arts Innovation Group, Liberal Arts Week, On The Record, liberal arts