December 9, 2021 Fran LeFort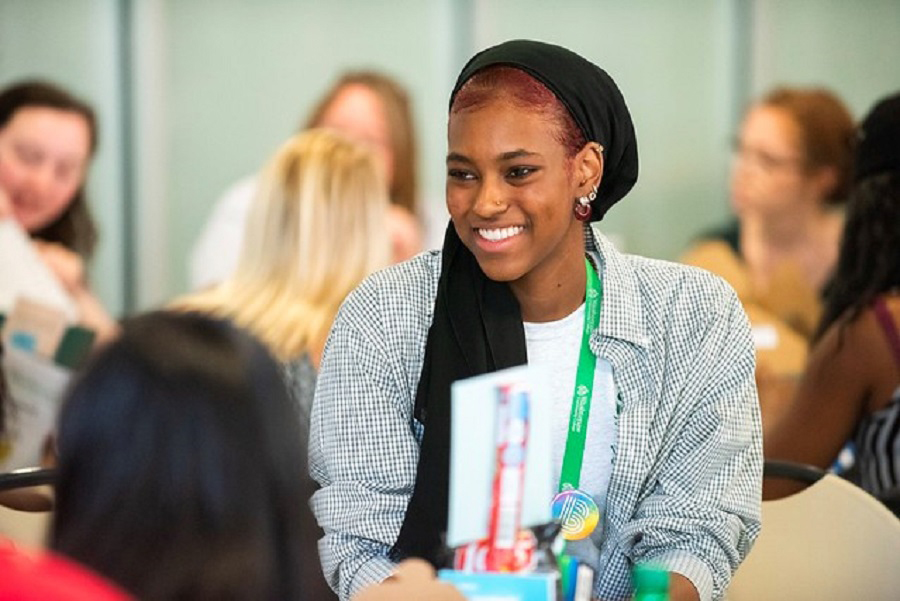 Enrollment and information sessions for Washtenaw Technical Middle College (WTMC) located on the Washtenaw Community College (WCC) campus have launched for prospective new students and parents.
Nationally ranked WTMC is a Michigan public school academy chartered by the college. Students complete college coursework to satisfy their high school graduation requirements. One hundred percent of WTMC graduates earn an associate degree or technical certification in addition to their high school diploma. Over the last five years, 93% have earned an associate degree.
With nearly 800 students, WTMC is one of the largest middle colleges in the country. In 2014, Newsweek ranked WTMC seventh in "America's Top High Schools." The school will celebrate its 25th anniversary next year, and is the second oldest middle college in the state of Michigan.
The 2022-2023 admissions period and in-person and virtual information sessions began December 7.
Registration spaces are available for the virtual Dec. 9 and Jan. 27 meetings and the in-person Jan. 18 and Jan. 25 sessions. All meetings are scheduled from 6-7:30 p.m. The in-person sessions will be held in Room 275 of the Crane Liberal Arts Building on the Washtenaw Community College campus. In-person sessions on Dec. 7 and 15 are at capacity.
Registration is required to attend the information sessions. Click to register.
Current students will discuss how WTMC is different from a traditional high school as well as highlight support services available to help students succeed.
WTMC is a skill-based educational program, with students acquiring and demonstrating academic and life management skills. WTMC is embedded on the WCC campus, giving students a uniquely genuine college experience and access to industry-standard facilities, instructors and programs.
There is no cost to enroll at WTMC or to earn WCC college credits. A lottery admissions system is typically needed for the 9th Grade Program. Students may also enter in later high school years for WTMC's Middle College Program. The online application process closes Feb. 25, 2022.
WTMC students graduate with an average of 67 transferrable college credits and are well-prepared to transfer directly into a four-year college or university or directly enter the workforce. Graduates have transferred into top U.S. institutions such as the University of Michigan, Purdue University, Stanford University, Massachusetts Institute of Technology, University of California at Berkley, Bryn Mawr College, California Institute of Technology and Swathmore College.
To learn more about Washtenaw Technical Middle College, visit www.themiddlecollege.org, call (734) 973-3464 or email [email protected].
WTMC Admissions Information Sessions
In-person
Virtual
Tags: Dual-Enrollment, admissions, high school, wtmc