Washtenaw Technical Middle College (WTMC)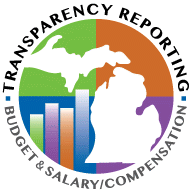 What is WTMC?
Are you looking for a high school experience that rewards your enthusiasm and effort? Provides independence and the chance to earn an associate degree or technical certificate? A supportive learning environment that ensures your success in college courses? Washtenaw Technical Middle College has all this to offer!
Meet WTMC's Faculty and Staff.
Prospective students
Current students share the educational opportunities and advantages of early college access offered to them at Washtenaw Technical Middle College, a four-year high school on the WCC college campus in Ann Arbor, Michigan.
News and Events
Lottery Results
Admissions lottery results will be posted after the February 21, 2020 application deadline.
Recognition by State Department of Education
Because our students achieve in the top 1% of all high school students in Michigan, the middle college has earned Reward School status.
This Month's Newsletter
Stay up-to-date with WTMC by reading the monthly newsletter.