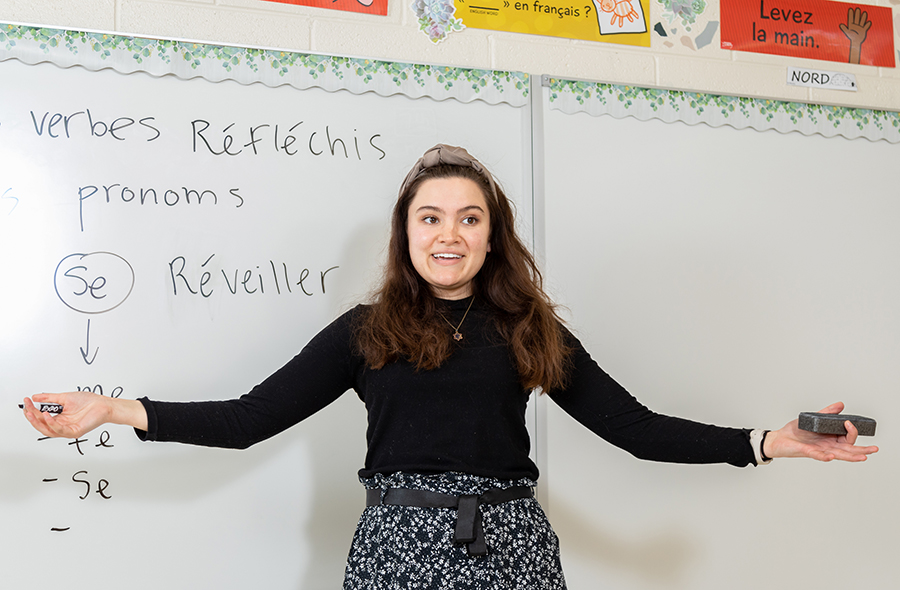 Not many people can boast of earning a college degree before their high school diploma. But that accomplishment is one of Annie Peurach's most favorite fun facts about herself.
In 2017, Peurach earned her associate degree from Washtenaw Community College one day before walking across the stage to receive her high school diploma. The benefits of her dual enrollment experience as a Washtenaw Technical Middle College and WCC student are almost immeasurable.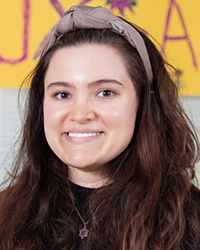 Less than five years out of high school, Peurach (right) has already earned bachelor's and master's degrees, spent a year working and living in France, and is now in her first year teaching French to middle and elementary students at Emerson School in Ann Arbor.
The jump start allowed her to graduate debt-free from the University of Michigan-Dearborn.
WTMC, a charter high school located on the WCC campus, emphasizes soft skills through an advising model that nurtures and guides students, preparing them to transition from high school-only courses to a full college schedule.
"I often think about what my life would have been like had I not attended WTMC. I may have followed the same path, but I would not have been confident in myself or my abilities," says Peurach, who describes herself as "barely staying afloat" in the public schools before enrolling at WTMC as a junior.
WTMC students graduate with at least one college certificate or associate degree, along with their high school diploma. In fact, it's a requirement to graduate.
Over the last five years, 85% of WTMC graduates also earned a WCC associate degree and 67 hours of transferrable college credits, at no cost as a WTMC student. About 35% completed multiple degrees or certificate programs.
Nationally ranked WTMC hosted its first classes 25 years ago and is the second oldest middle college in the state. With nearly 800 students, it is also one of the largest early middle colleges in the country.
The number of early middle college schools and programs is exploding throughout Michigan and in the past 25 years has grown to over 170, serving 15,300 students.
In addition to its own WTMC, Washtenaw Community College has early middle college partnerships in Ypsilanti, Dexter and Livingston County.
———
This story was published in the Summer 2022 edition of Launch Magazine. See this and previous editions at wccnet.edu/launch.


Tags: Alumni Profile, Dual-Enrollment, Launch Summer 2022, Washtenaw Technical Middle College, wtmc