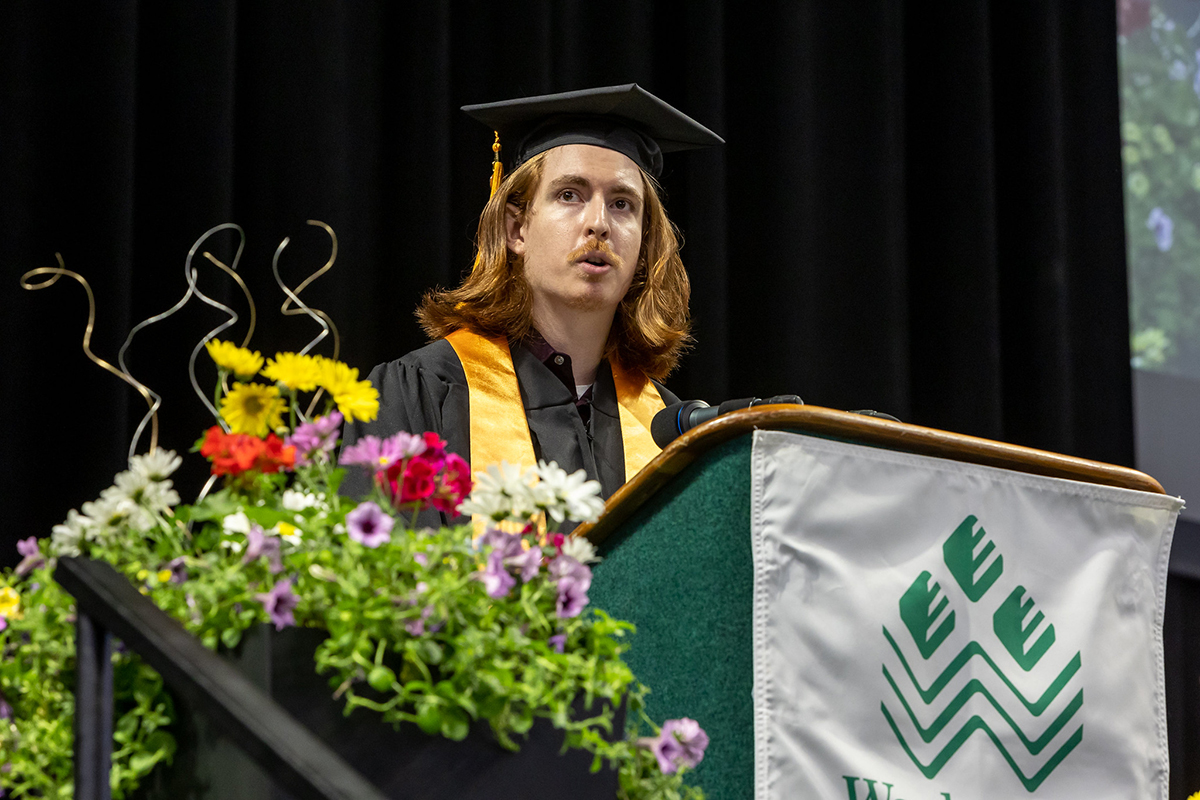 When Caelan Saunders addressed his fellow Washtenaw Community College Class of 2022 graduates at the college's May 21 Commencement Ceremony, he said he was fully aware of the uphill journey ahead of him.
He also said his WCC experience prepared him for it.
According to Saunders, who was selected from a group of applicants to represent the graduating class, those who search for solutions instead of complaints can overcome the world's daunting challenges.
RELATED: Replay of Commencement Live Stream | Photo Gallery
"If each of us chooses to brighten the corner where we are, I truly believe the world can be a better place," he told the large crowd at the Eastern Michigan University Gervin GameAbove Center.
A high honors graduate of WCC's Secondary Education program, Saunders will continue his education at EMU this fall. He wants to "brighten corners" as a high school social studies teacher.
Saunders said he was proud and grateful for the strength to live in such tumultuous times and encouraged his peers to use their skills learned at WCC to brighten the lives of those within their spheres of influence.
"If there is any power we have as people, it is the power to change what is around us," he went on. "As educated people, we see the problems before us. We see that it can be better."
Raised in California and Missouri, Saunders moved to Ypsilanti when his partner was accepted into the University of Michigan Law School. While attending WCC, he served as an officer in the Phi Theta Kappa Honor Society and was a student employee at the college's Writing Center.
Tags: Class of 2022, Commencement, Graduation, June 2022, On The Record