Washtenaw Community College has been awarded a $2.09 million grant to launch a jobs and education initiative to boost the quality of life and outcomes for underrepresented populations in Ypsilanti.
The Ralph C. Wilson Jr. Foundation grant will fund WCC's new Advance Ypsi initiative to strengthen pathways to prosperity through education and career development.
Advance Ypsi is part of the Detroit Regional Chamber's Detroit Drives Degrees Community College Collaborative (D3C3), which announced over $30 million in support from Ballmer Group and the Ralph C. Wilson, Jr. Foundation at a press conference today in downtown Detroit.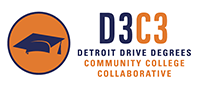 The D3C3 initiative is a partnership with seven southeast Michigan community colleges, including Washtenaw, to ensure students have equitable educational opportunities and graduate with high-value credentials or degrees that lead to good-paying, in-demand jobs with local employers, boosting the Region's overall prosperity.
WCC's initiative will serve 300 Ypsilanti Community Schools high school students and adults from Ypsilanti over three years, training and preparing them for careers with an earning potential of at least $40,000. When fully realized, more than $12 million annually could be earned by residents in a community where 50% of households live below the poverty level and the post-secondary educational rate is 20%, according to the most recent US Census.
"WCC has long been a community partner to build bridges for students in their education and pursuit of jobs and careers that will help them prosper not only today but for a lifetime," said WCC college President Dr. Rose B. Bellanca. "This is an historic initiative that has the potential to transform the regional talent pipeline in southeast Michigan and support the goal of college completion."
Advance Ypsi will launch in the Fall of 2023 with an emphasis on careers in mobility-focused transportation, manufacturing and IT sectors.
"We are working hand in hand with YCS, employers and WCC faculty to develop curriculum that pairs classroom instruction with real-world experience to equip students for jobs in high-demand sectors, many of which are going unfilled in today's economy due to a lack of skilled workers," said Brandon Tucker, WCC Vice President & Chief Workforce and Community Development Officer.
Students will be supported every step of the way through a robust career coaching model that will include mentors, tutoring, small class sizes for deeper learning opportunities, expert resources and on-the-job training from employers.
For the past decade, WCC and Ypsilanti Community Schools have come together to focus on dual enrollment strategies and other community initiatives, including partnering with the Ypsilanti-based Michigan Works! Southeast on workforce development programs and operating the Parkridge and Harriet Street community centers, both also located in Ypsilanti.
As part of the collaborative, WCC and six other community college partners are also executing plans that increase enrollment for high school students and align academic programs to promising career paths. The college partners are also developing regional strategies to collectively address inequitable systems.
Additional community college partners include Henry Ford College, Macomb Community College, Monroe County Community College, Oakland Community College, Schoolcraft College and Wayne County Community College District.
"D3C3 is about transforming our talent pipeline through innovative partnerships with local community colleges that are uniquely positioned to help students enter the workforce with the qualifications employers need," said Sandy K. Baruah, President and Chief Executive Officer of the Chamber. "Ballmer Group and the Ralph C. Wilson, Jr. Foundation's generous support speaks to the value of this initiative and importance of collaborative and job-focused education that will benefit employers, families, and the Region."
D3C3 developed out of the Chamber's Detroit Regional Talent Compact, a 10-year equity-driven initiative to increase the Region's postsecondary attainment rate to 60% and reduce the racial equity gap by half by 2030 – the same "60 by 30" goal later adopted by the State of Michigan.
"Community colleges are the largest and one of the most important talent development asset in southeast Michigan. Skilled talent is directly linked to economic growth and regional prosperity," said David Egner, President and Chief Executive Officer of the Ralph C. Wilson, Jr. Foundation. "The Detroit Drives Degrees Community College Collaborative (D3C3) is a large-scale, strategic injection of investment in our regional community college system that has the potential to make meaningful and lasting change. We are thrilled to partner with the community college leaders, Ballmer Group, and the Detroit Regional Chamber, to envision, and now officially launch, D3C3."
"Students facing barriers to degree attainment deserve access to family-sustaining careers," said Kylee Mitchell Wells, Ballmer Group's Southeast Michigan Executive Director. "This partnership is designed to open new doors and create smoother pathways from education to career success, closing equity gaps across our Region."
---
About Advance Ypsi
Advance Ypsi is an historic new initiative by WCC to strengthen pathways to prosperity for Ypsilanti residents through job training and education. To learn more about Advance Ypsi or apply for the program, visit www.wccnet.edu/advanceypsi
About Washtenaw Community College
Washtenaw Community College (WCC), Ann Arbor, Michigan, educates students through a wide range of associate and certificate programs in areas such as health care, business, STEM and advanced transportation and mobility. WCC offers accelerated and online programs and is ranked the number one community college in Michigan by Intelligent.com and Schools.com. The college also works through community, business and union partnerships to develop highly specialized training programs to meet the region's workforce talent needs.
About Detroit Drives Degrees Community College Collaborative
The Detroit Drives Degrees Community College Collaborative (D3C3) is a regional initiative that elevates the role of community colleges in increasing equitable access to educational opportunities, boosting graduation rates, and bolstering the regional college-to-career pipeline. It is part of the Detroit Drives Degrees collective impact program of the Detroit Regional Chamber designed to increase postsecondary attainment in Michigan to 60% and reduce the racial equity attainment gap by half by 2030. Through D3C3, seven community colleges are being funded to implement college-level, systemic strategies to create lasting improvements for students and employers. Learn more at detroitchamber.com/d3c3.
About Ralph C. Wilson, Jr. Foundation
The Ralph C. Wilson, Jr. Foundation is a grantmaking organization dedicated primarily to sustained investment in the quality of life of the people of Southeast Michigan and Western New York. The two areas reflect the devotion of Ralph C. Wilson, Jr. to his hometown of Detroit and greater Buffalo, home of his beloved Buffalo Bills NFL team. Prior to his passing in 2014, Mr. Wilson provided that a significant share of his estate be used to continue a life-long generosity of spirit by funding the Foundation that bears his name. Based in Detroit, the Foundation began with a grantmaking capacity of $1.2 billion over a 20-year period, which expires January 8, 2035. This structure is consistent with Mr. Wilson's desire for the Foundation's impact to be immediate, substantial, measurable, and overseen by those who knew him best. For more information visit www.rcwjrf.org.
About Ballmer Group
Ballmer Group is committed to improving economic mobility for children and families in the United States, funding leaders and organizations that have demonstrated the ability to reshape opportunity and reduce systemic inequities. We focus on multiple impact areas and systems that can impact economic mobility - such as early learning, K-12 education, college and career pathways, housing, behavioral health, and criminal justice - and we support leaders and organizations that focus on undoing systemic racism and the barriers it has created. Ballmer Group is both a national and regional funder – we have a presence and invest deeply in southeast Michigan, Washington state, and Los Angeles County. Ballmer Group was co-founded by philanthropist Connie Ballmer and her husband Steve Ballmer, former CEO of Microsoft, founder of USAFacts, and chairman of the Los Angeles Clippers. Learn more at www.ballmergroup.org.
Tags: Advance Ypsi, Community enrichment, Workforce Development, Workforce Training, Ypsilanti, community involvement