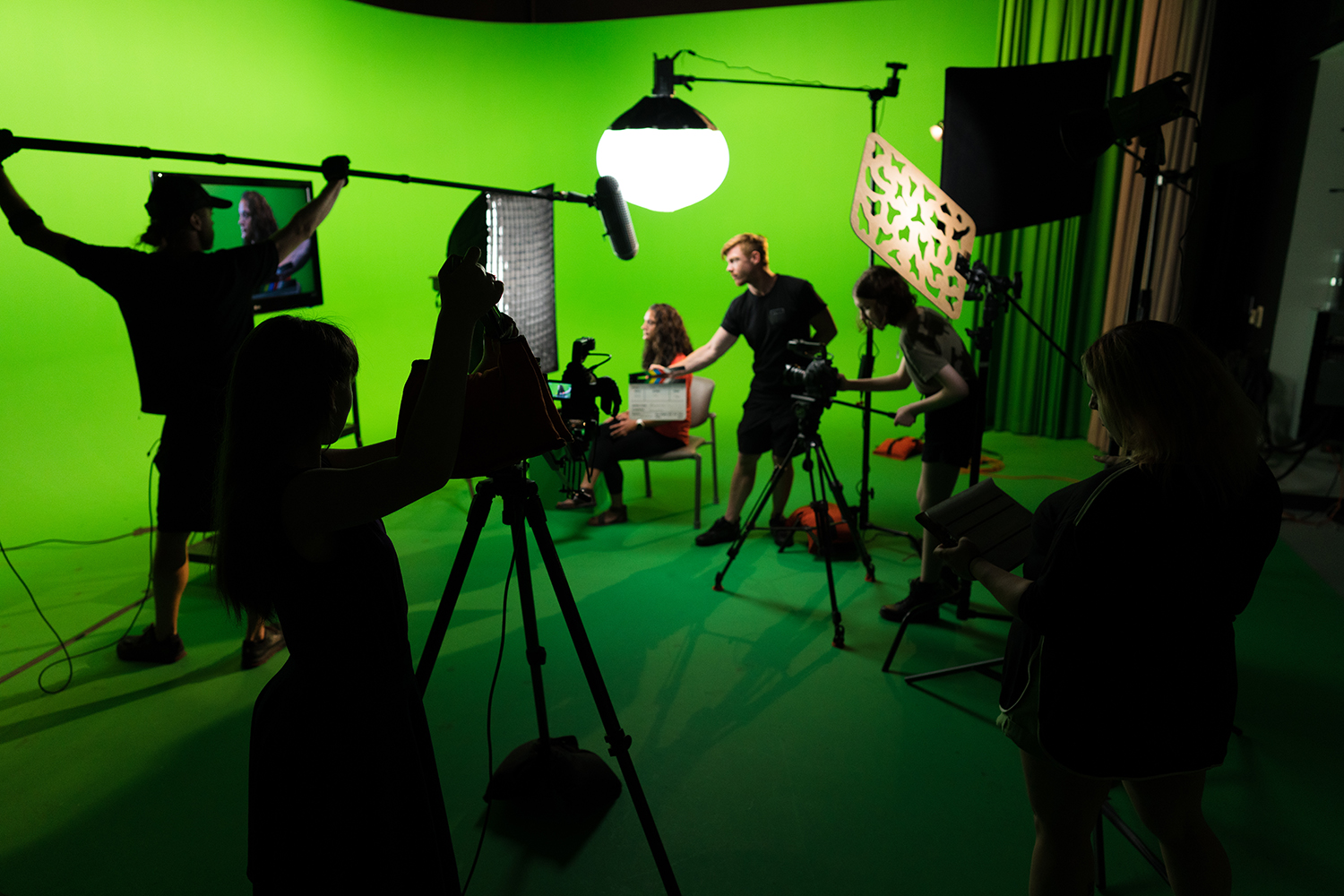 A new associate degree program at Washtenaw Community College will allow students to receive training in multiple disciplines across its Digital Media Arts department.
The Associate of Applied Science in Digital Media Arts allows students to choose 24 restricted electives from any of DMA's six programs: 3D Animation, Audio Production and Engineering, Digital Video, Graphic Design, Photography and Web Design & Development.
The new program, approved by the WCC Board of Trustees and the Higher Learning Commission, will be offered beginning in the Fall 2023 semester.
"As the industry evolves, we have found through advisory board interviews, student interviews, professional industry contacts and current job requirements that some students need to be able to create their own path in the Digital Media Arts profession," said Eva Samulski, WCC Dean of Business and Computer Technologies Division, which includes the DMA department.
The new associate degree is intended to serve a population of students that need training in multiple disciplines to accommodate their career goals, empowering them to be intentional about their choices as they build their academic path.
Previously, students interested in multiple disciplines within DMA could complete an Occupational Studies degree, which allows students to combine coursework from several occupational areas to prepare for a job that requires multidisciplinary skills.
"We asked our DMA advisory boards how they would view an Occupational Studies degree compared to a Digital Media Arts degree, and they agreed that it would be much more valuable for students to list a DMA degree on a job application," Samulski said. "We want to bring together those students and honor their efforts within our department."
The job outlook across DMA-related occupations is positive, with employment predicted to grow in all DMA fields through 2031, the majority with faster than average growth. Openings are expected to grow 23% in web and digital design; 12% in film and video editing; 10% in broadcast, sound and video technologies; 9% in photography; 5% in animation and special effects; and 3% in graphic design.
In addition to the new associate degree, the Digital Media Arts department previously announced the addition of two new photography certificate programs beginning this Fall. The 13-credit Traditional Photography certificate and the 15-credit Portrait Photography certificate serve as building blocks that allow students to compile stackable credentials in specific techniques.
Tags: 3D Animation, Audio Engineering, Digital Media Arts, Digital Photography, Digital Video Production, Graphic Design, June 2023, On The Record, Web Design