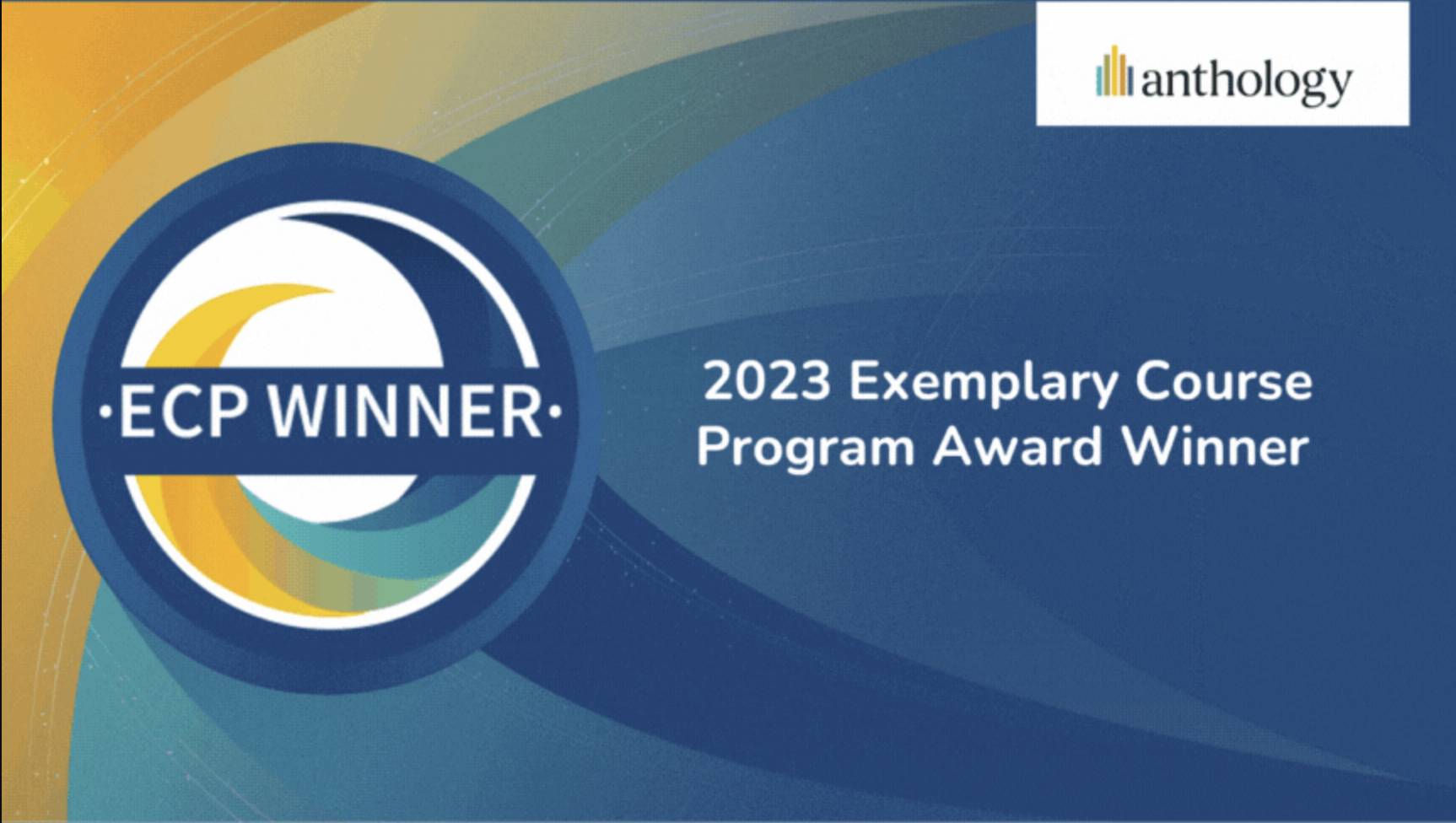 Add another Washtenaw Community College course to the list of online classes recognized for representing the very best in technology and learning.
(For those keeping score, that's four this year and 14 over a four-year period.)
Evidence-Based Practice in Action, offered both as a Health Science (HSC 257) and Nursing program (NUR 257) credit is among 49 courses at colleges and universities around the world named 2023 Exemplary Course Program Award winners.
The class curriculum was built by Health Sciences faculty member Kiela Samuels and faculty librarian Sandy McCarthy.
HSC/NUR 257 joins three other WCC online classes recognized earlier in the year: Creating the Customer Experience (BMG 205), Introduction to Supply Chain Management (BMG 181) and Intercultural Communication (COM 225) were announced as 2023 Exemplary Course Program Award winners in May.
The Exemplary Course program honors outstanding achievements of Anthology clients who use Blackboard Learn to create high-quality courses that promote the positive student outcomes. According to ECP, winners demonstrate excellence in course design, interaction and collaboration, assessment and learner support.
WCC's Exemplary Course Program Award Winners
HSC/NUR 257: Evidence-Based Practice in Action (2023)
BMG 181: Introduction to Supply Chain Management (2023)
BMG 205: Creating the Customer Experience (2023)
COM 225: Intercultural Communication (2023)
BMG 182: Warehousing and Logistics (2022)
BMG 206: Retail Principle and Practices (2022)
BMG 207: Business Communication (2022)
BMG 226: Transportation and Logistics (2022)
BMG 230: Principles of Management (2022)
BMG 240: Human Resources Management (2022)
BMG 279: Organizational Management (2022)
BMG 295: Supply Chain Field Studies (2022)
Motivating Employees, created for UA instructor training (2022)
BMG 140: Introduction to Business (2021)
BMG 111: Business Law (2020)
Tags: Awards, Blackboard, Health Sciences, Nursing