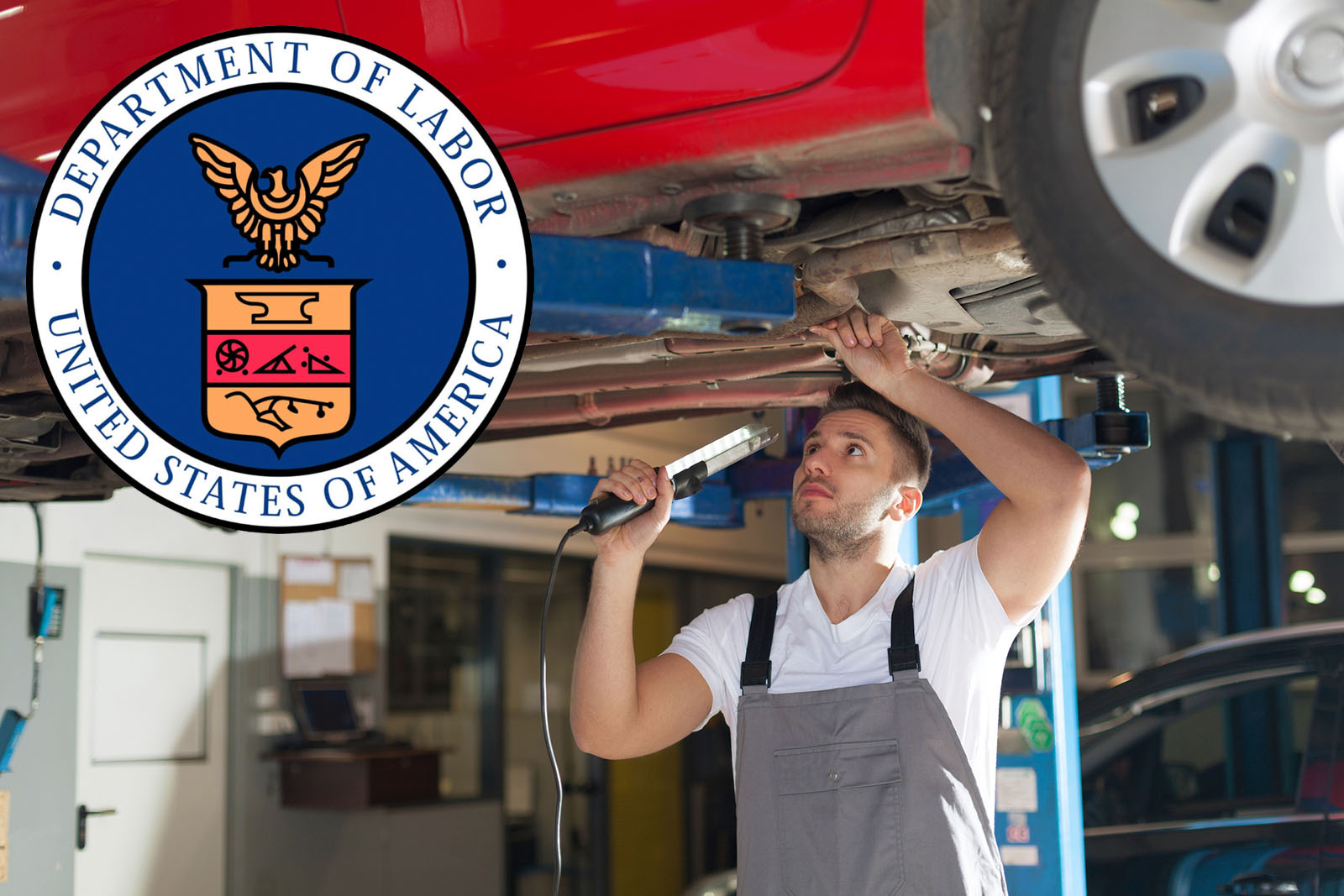 Washtenaw Community College has received approval for its first U.S. Department of Labor Registered Apprenticeship program, serving as an intermediary in partnership with Toyota & Subaru of Ann Arbor.
The approval also opens the door for WCC to develop similar apprenticeship programs with other companies for any USDOL approved occupation.
The partnership is the first of its kind in the region, with Toyota & Subaru offering a two-year Automotive Service Technician Apprenticeship program to successful candidates.
"We're so excited to join forces with WCC on this initiative. The work that they do to make our community a great place to work and live is so vital," said Michael Spiegl, Dealer Principal at Toyota & Subaru of Ann Arbor. "Our partnership with WCC will continue to serve their mission of striving to make a positive difference in people's lives through accessible and excellent educational programs and services while also living out our mission statement of inspiring people to grow, making our families, our team, and our community proud.
"I don't think we could possibly have any more alignment as we work together to serve our community," Spiegl added.
Apprentices earn a living wage, which increases as they gain skills, while learning under the guidance of a mentor through 2,000 hours of annual on-the-job training at either Toyota of Ann Arbor or Subaru of Ann Arbor. Additionally, apprentices are required to complete five classes over the course of the two-year program, all of which are a part of the Automotive Services Technician Certificate at WCC.
Approval for the new program comes as WCC celebrates National Apprenticeship Week 2023, which has a theme of "Registered Apprenticeship: Superhighway to Good Jobs."
USDOL Registered Apprenticeship programs are highly structured and have robust outcomes, with 90% of apprentices employed after completing an apprenticeship. In addition, they are the only apprenticeship programs that currently benefit from both federal and state funding, setting them apart from other types of apprenticeship training programs.
WCC is committed to ensuring apprentices receive a well-rounded education that combines classroom learning and hands-on experience and prepares them for a successful career in the automotive industry.
"We are thrilled that our college has received this approval to serve as an intermediary for USDOL apprenticeship programs," said Kyrsten Rue, Manager of Experiential Learning and Employer Relations in WCC's Center for Career Success and Office of Apprenticeship. "This is a significant achievement as it enables us to directly support companies, certify new apprenticeship programs and help them manage, track, and document each apprentice's progress as they work toward completion. This is a transformative step forward, and we are excited to see the positive impact it will have on our region's workforce development."
Registered apprenticeship programs address some of the nation's pressing workforce shortages in teaching, advanced manufacturing, clean energy, cybersecurity, transportation and other high-priority sectors. It is recognized as a key strategy to improving job quality and creating access to good-paying jobs for all, including populations historically underrepresented – women, people of color, and individuals with a disability – and underserved populations, such as youth and young adults.
WCC understands the importance of providing pathways to secure, high-paying careers for the Washtenaw County community members. There is strong institutional support for the expansion of registered apprenticeship programs into new and emerging fields. These programs will have a significant impact on building the regional workforce.
"The new partnership between Toyota & Subaru of Ann Arbor goes to show the investment by WCC and opens doors for similar partnerships. The apprenticeship model is proven to be a great asset to companies who choose to utilize, invest and grow their talent," said Paul Thomas, Apprenticeship Coordinator at WCC.
Apprenticeships at WCC
Students, job-seekers and prospective partner companies can learn more about apprenticeship programs at Washtenaw Community College by visiting wccnet.edu/apprenticeship.
Tags: Apprenticeship Programs, Apprenticeships, US Department of Labor, Workforce Development, Workforce Training