Students and employers benefit from apprenticeships
WCC - May 04, 2021
In so many ways, apprenticeships offered through Washtenaw Community College are a win/win situation. Both students and employers can be the clear beneficiaries.
View Post
tags: Apprenticeships, Information Technology, Advanced Transportation, April 2021, Welding and Fabrication, Healthcare, On The Record, Advanced Manufacturing, ousearch_News_2021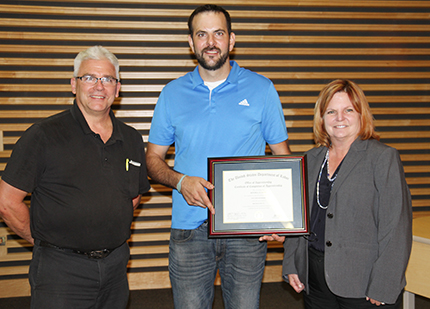 Apprenticeship completely changed my career outlook, says graduate
Richard Rezler - September 12, 2019
Thanks to an apprenticeship program facilitated by WCC, Mitch Smith is a card-carrying tool and die journeyman making more than triple that hourly rate.
View Post