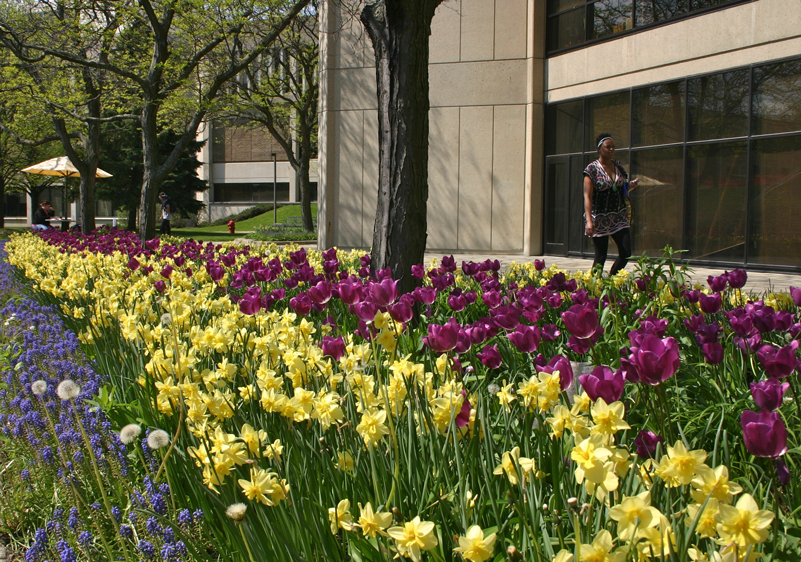 Contact our office if you are a current, former, or prospective WCC student with a concern about the College that you haven't been able to resolve on your own, or if you would like to discuss your situation to explore your options.
Our office will try to find a solution that's fair and works for everyone. We can:
Help resolve issues informally and formally
Refer you to the proper WCC office to resolve your issue
Explain a policy or procedure that's affecting you so that you better understand your situation
Offer information about appealing decisions
The dean's office also does the following:
Considers requests for refund exceptions where a student is ineligible under our refund policy but believes that exceptional circumstances should result in a refund of tuition and fees
Enforces our policy that bans smoking anywhere on campus
Reviews situations of alleged student misconduct
Please note: the staff of the Dean of Students office are required to report any situations of sexual misconduct.
If you'd like to speak to someone in the dean's office, it's best to make an appointment.
Learn more about complaint procedures.
Student conduct
We expect that all members of the campus community behave respectfully toward others. We investigate reports of suspected student misconduct, using a 'more likely than not' standard when reviewing the evidence. Penalties given for misconduct may be reported to external organizations.
If you receive a notice about suspected misconduct, you will be asked to attend a meeting with an administrator to discuss it. It's vital that you respond to the notice. The issue will not go away by ignoring it. Be sure that you respond by the deadline listed in the meeting notice or attend the meeting that is scheduled.
Before any meeting about suspected misconduct, you should review WCC's Student Rights, Responsibilities, and Conduct Code . This policy guides student misconduct procedures.
Academic dishonesty violations
All forms of cheating on tests or assignments are prohibited. Generally, the instructor or the academic dean will determine the penalty.
Smoke-free policy
Smoking on the campus (using either a traditional cigarette or an alternative smoking device) is prohibited. If you receive a ticket for smoking, you will receive instructions on how to resolve the ticket by mail or email. The ticket will require a meeting with an administrator at the Dean of Students Office. Repeated tickets will result in suspension.
Want help quitting? Cessation information is available.