May 6, 2024 – Sept. 6, 2024
Applications will be accepted starting November 15, 2023.
For more information contact:
Theresa Ford or Senior Director Joyce Nelson VanMeter at 734-677-5024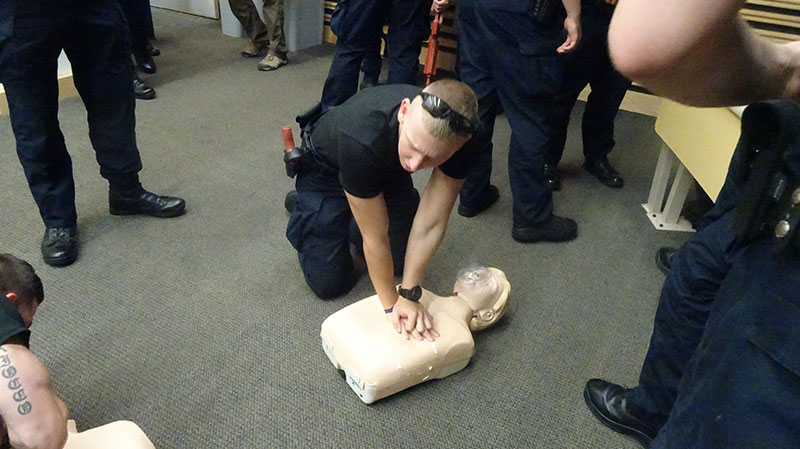 The Washtenaw Community College Police Academy is an open-door institution willing to give all eligible individuals a chance to become a certifiable police officer. The police academy is an adult education environment that requires significant self-discipline and adherence to a strict code of conduct.
In order to qualify for entry, applicants must:
Pass the Michigan Commission on Law Enforcement Standards (MCOLES) for employment (check the MCOLES website for further information)
Pass both the MCOLES written and physical pre-enrollment tests
Pass the MCOLES drug testing standards
Pre-service applicants must also:
Be eligible to receive a degree upon completion of the academy or enter the academy with either a two-or four-year degree
Have a 2.0 GPA or better
Have a G.E.D. or high school diploma
Pass a medical physical examination
Pass a psychological examination
Pass a drug test
Pass a background check
WCC – MCOLES Physical Fitness Test Dates for 2024
Dates to be determined

Registration for this test must be paid in advance to complete the registration process. Payment must be made in the Public Service Training Office, ML 106, no later than the Friday prior to testing, by 3 pm. Cash or money order (made out to Washtenaw Community College) only. The fee is $45.00. Please bring the exact amount in cash to the office, no cash is kept on hand.
Bring your picture ID and MCOLES medical form to the site. Testing begins at 0830. No late arrivals will be admitted.
For more information and instructions on registering for either of these tests, read the directions on the MCOLES website.