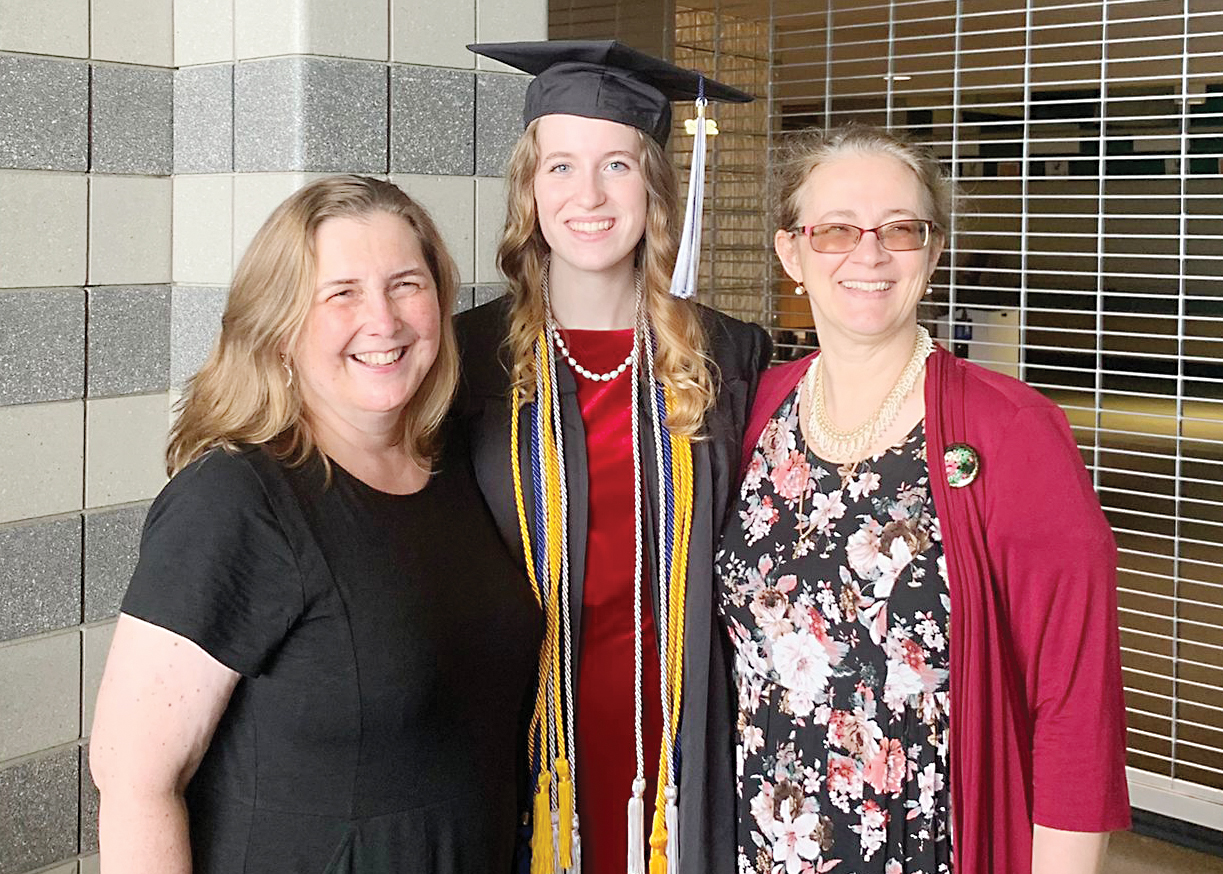 Daria Skalitzky ended her time on the Washtenaw Community College campus with a high school diploma, an associate degree, 62 free college credits and a $1,500 scholarship she'll use at the University of Michigan.
Not a bad haul for the 2022 Washtenaw Technical Middle College graduate.
"I'm so deeply appreciative of, and thankful for, my time at WTMC," Skalitzky said. "I'm going into college at a junior level at U-M, which is incredible. And the skills I gained prepared me for not just college, but beyond."
It's not unusual for WTMC students to receive an associate degree and their high school diploma on the same day. In fact, 85% of them do and nearly one-third earn multiple degrees and technical certificates.
Skalitzky earned a General Studies Math & Natural Science degree from WCC with high honors and plans to study cognitive science at U-M, with a dual minor in computer science and Russian.
Daria's mother, Zhanna Skalitzky, was born in the former Soviet Union, in what is now Kazakhstan. The research Daria conducted on that country's culture and lost traditions helped her be named to the Coca-Cola Foundation Academic Team, which recognizes 150 high-achieving community college students nationwide.
The WCC Student Development department reviews and nominates two students for Phi Theta Kappa academic accolades. Both Skalitzky and recent WCC graduate Rachel Rubanguka were named to the all-state academic team and earned Coca-Cola national honors
Tags: Class of 2022, Commencement, Graduation, June 2022, On The Record, Student Profile