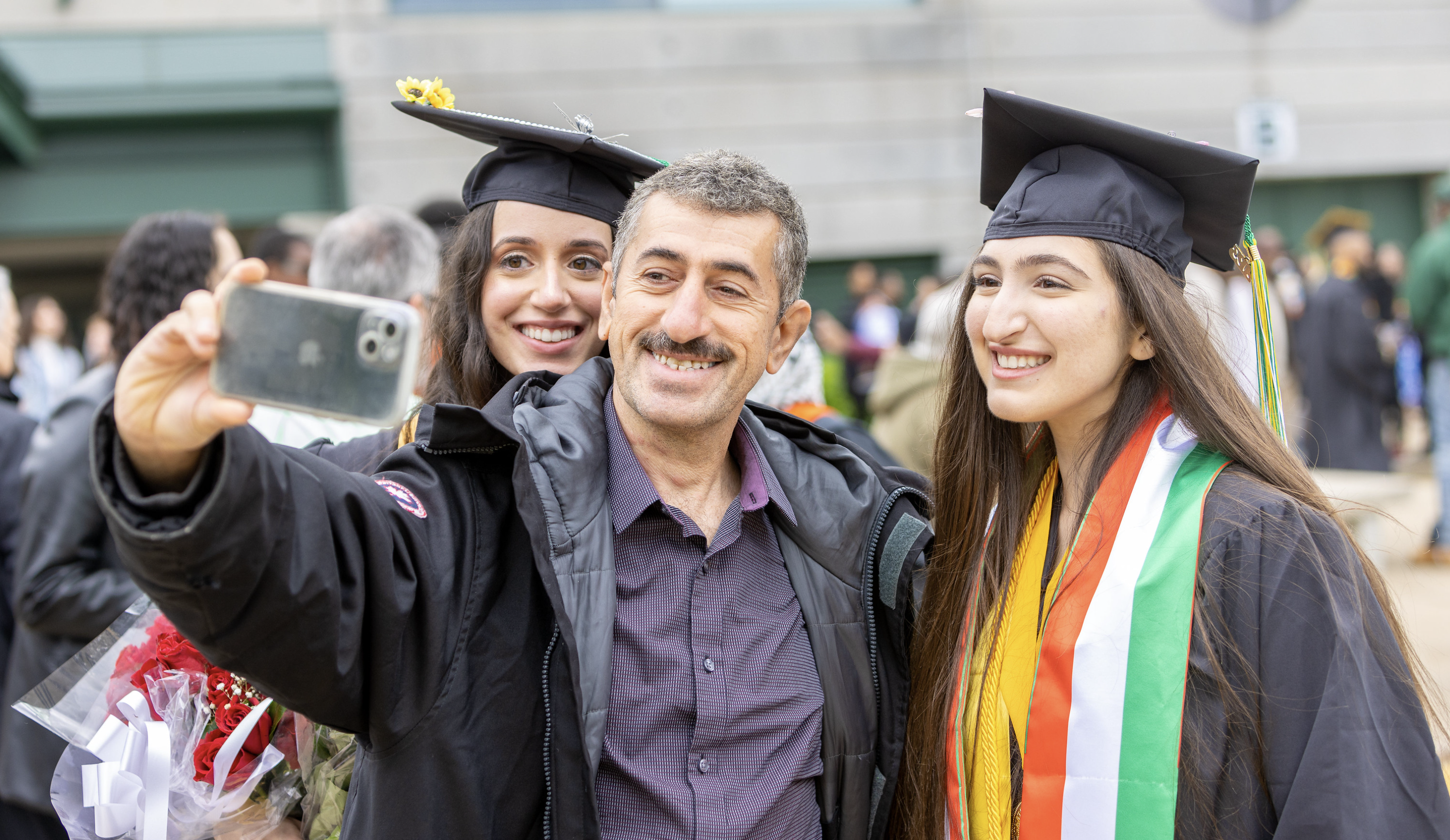 As the parent of a current or incoming high school student, you are focused on maximizing the benefit your child receives from available education resources, especially if the next step is college.
You ask questions like, "How do I manage expenses to provide the best-possible college access for my student? Is my student mature enough to handle the responsibilities that accompany college-level work?"
If so, you might be interested in a program that allows you and your student to experience those waters during high school – in a cost-friendly way. This program is broadly known as "dual enrollment" and involves students taking college courses for college credit while they are in high school.
Washtenaw Community College charters and hosts Washtenaw Technical Middle College on its campus. One of the oldest, largest and most successful early college high schools in the country, WTMC offers students the opportunity to follow more than 135 WCC certificate and degree programs. More than 80% of WTMC graduates earn an associate degree with their high school diploma — all without paying for tuition, fees, or books
For those students who want to remain at their local high school, dual enrollment is administered differently according to individual high school requirements. In general, students work with their counselors to determine a level of participation proper for each student's academic ability and maturity to handle the responsibility of college.
Among dual-enrolled students who started at a four-year college immediately after high school, 64% completed a college credential within five years, according to a national Community College Research Center report.
Gradually Prepare for Higher Ed
The numbers of dual-enrolled students at Washtenaw Community College are growing.
In the Fall 2022 semester alone, 1,157 high school students were dually enrolled at Washtenaw. In the Winter 2023 semester, 1,345 high school students were taking college courses at WCC under dual-enrollment programs.
WCC's quality online offerings allow students outside the immediate area to access courses and earn college credit while in high school.
Dual enrollment serves as a good way to gradually prepare students for the higher responsibilities that come with college learning while having the support of both high school and college resources.
"There are so many outstanding benefits that come from being a dual-enrolled student," says Stephen Bloomfield, WCC Student Recruitment & Outreach Manager. "Taking classes that will successfully transfer to meet college-degree requirements can sharply reduce college costs. It can significantly reduce the amount of time it takes to complete a bachelor or associate degree, and it provides an outstanding way to introduce students to what college academics are all about."
One of Bloomfield's key points is cost management. Almost all dual-enrollment opportunities have no financial expense associated with taking college courses for high school students. As a result, it is possible for students to earn an associate degree during high school, providing students and their families two years of tuition savings.
Dual-enrolled students may use their earned credits toward a transfer program, or they may be interested in taking classes that earn professional certifications in specific skills.
If you and your student are interested in exploring dual enrollment, contact your high school counselor or visit our dual enrollment website.
---
This story appears in the Summer 2023 edition of Launch magazine. See complete issue.
Tags: Dual-Enrollment, Launch, Parents, Summer 2023