July 5, 2019 Washtenaw Community College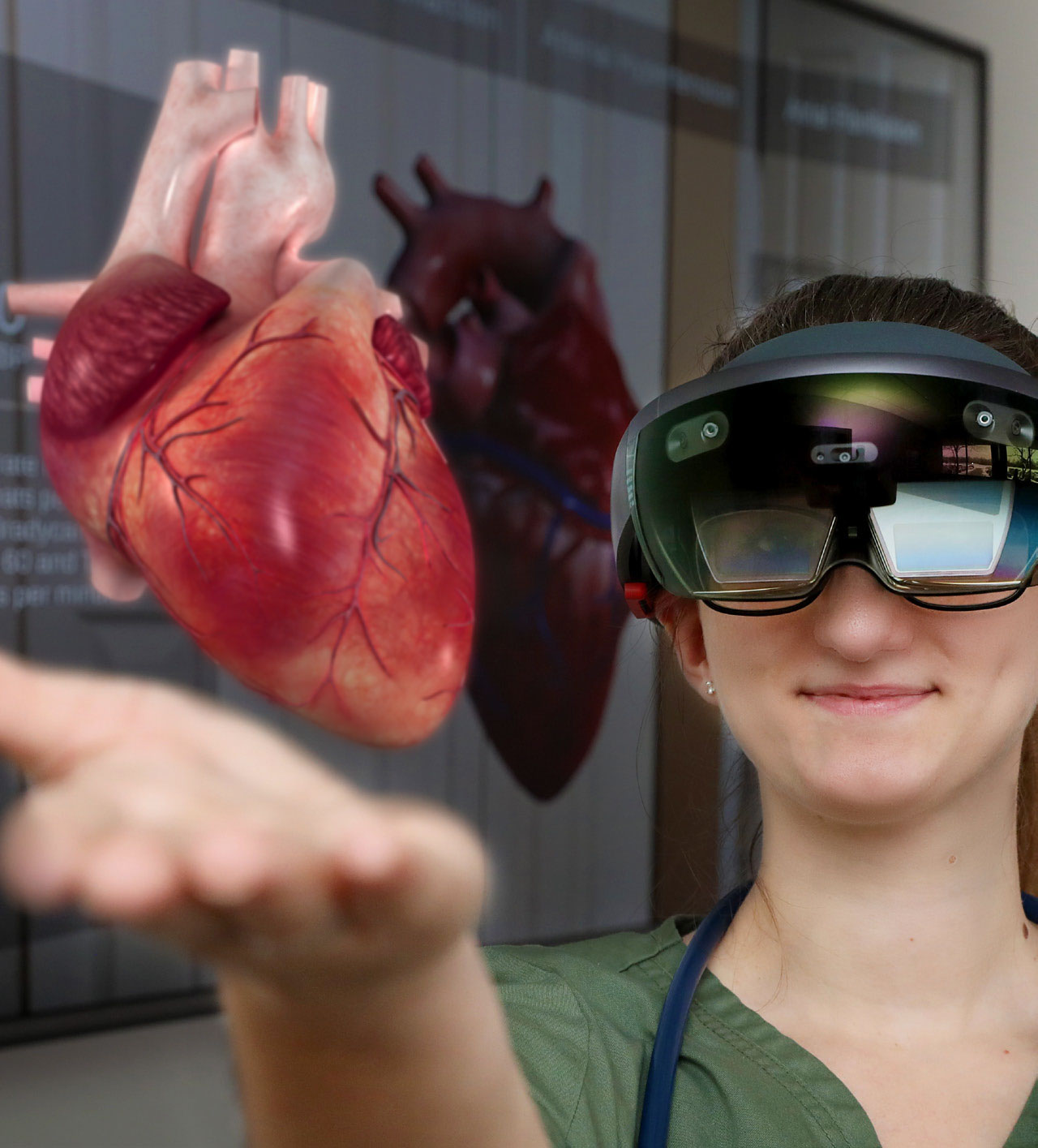 WCC nursing student Alexis LeBlanc uses a pair of Microsoft HoloLens to interact with a virtual human heart using the Insight Heart app. A one-dimensional version of what she's seeing is displayed on the monitor behind her.
With the flick of her forefinger, Alexis LeBlanc opened the human heart floating in front of her. Through a combination of similar hand movements and voice commands, the holographic heart moved – and annotations appeared – to display exactly what happens inside the heart during abnormal cardiac activity.
After that short lesson using the latest in augmented reality technology, the Washtenaw Community College nursing student was able to detect changes in heart functioning on the monitors connected to the simulated patient in another lab.
The Microsoft HoloLens glasses and Insight Heart app being tested by students in the Nursing Concepts III class is part of the college's continual effort to remain current with technological trends in education.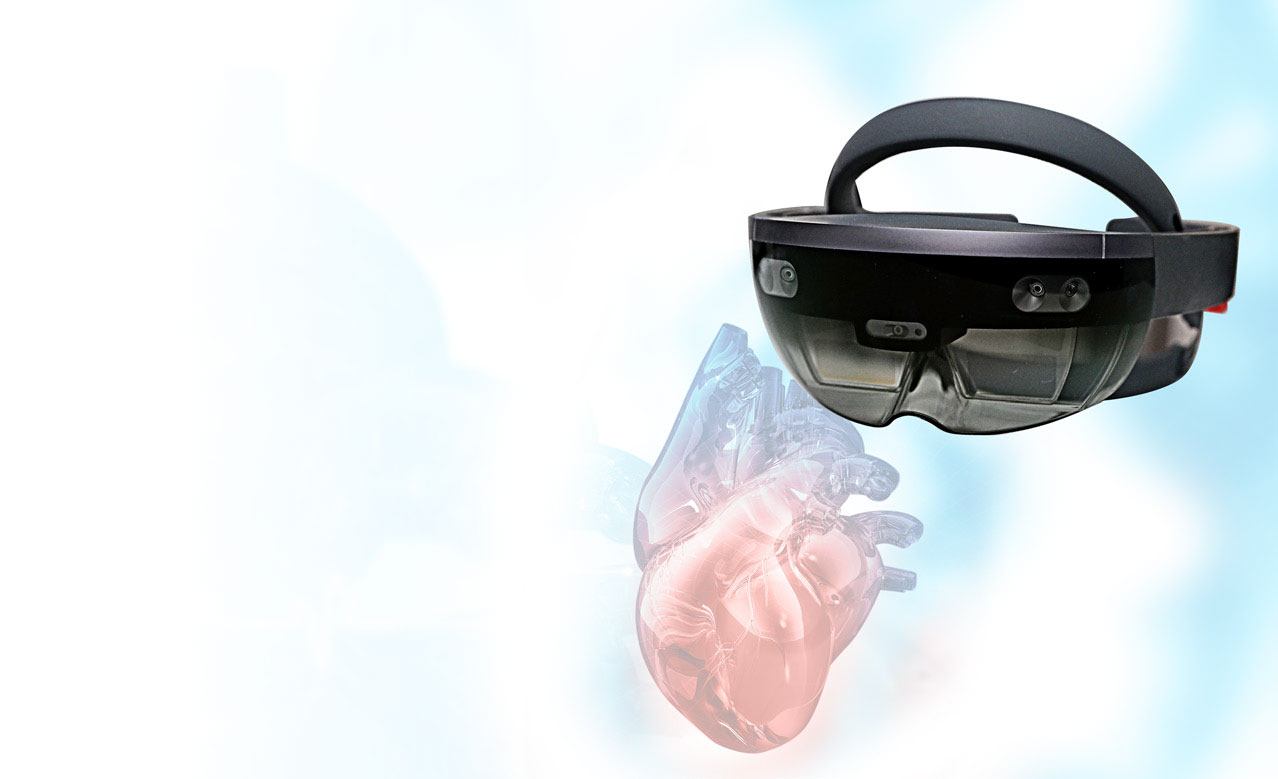 As part of WCC's continual effort to remain current with educational trends, the college's health programs have been testing augmented reality technology that allows educators to better portray real-life scenarios.
"Augmented and virtual reality allows educators to create and utilize technology to better portray real-life scenarios; there's software that has capabilities to create a certain environment that might be difficult to simulate in real life," says WCC Health Services Lab Coordinator Benjamin Morhan, who administered the training session.
"Basically, augmented reality and virtual reality can make the impossible possible. And that experience will complement the education of our students by giving them new ways of learning."