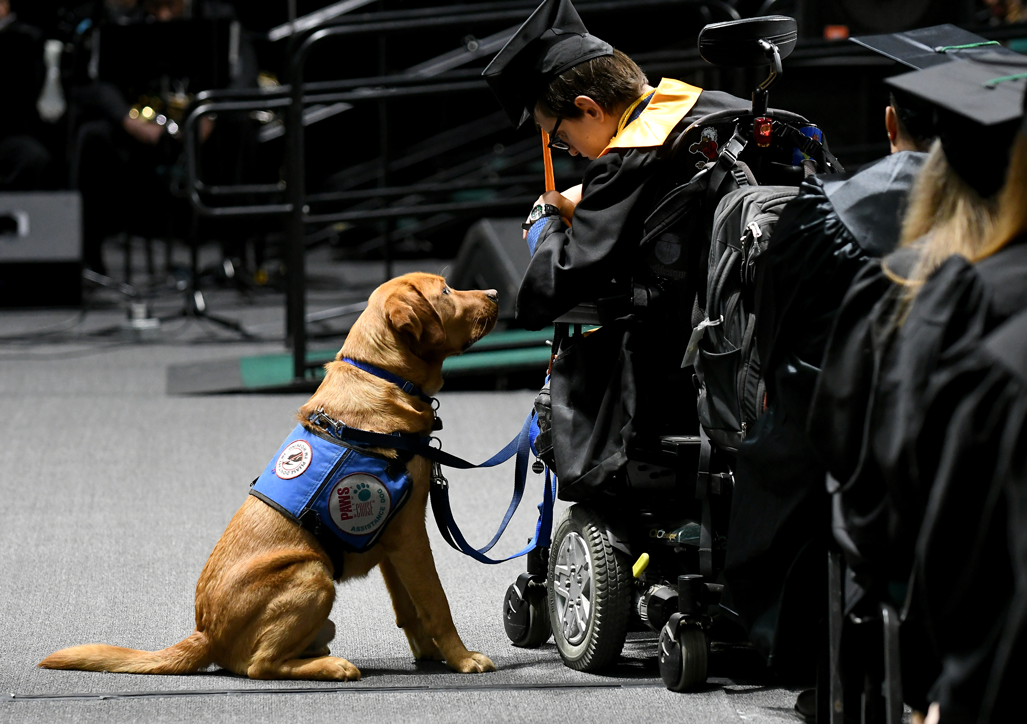 To get started with requesting accommodations each semester, please fill out and submit a Service Request Form and contact us 734-973-3342 to discuss your accommodation request with a Program Specialist. Service Request forms are reviewed for the current and next semester. Forms and documentation for future semesters will be retained for one year. The request will not be reviewed until the student contacts Learning Support Services for the current or next semester.
Guidance
Our program specialists can help you arrange for accommodations, select a balanced load of classes, and answer any questions. See our Academic guidance services.

Accommodations
Learning Support Services provides accommodation service for students with disabilities. See our Accommodation services.
Services

Our services are available for students who have a physical or hidden disability and may need classroom accommodations. See our Services.

Not sure, if you suspect (or know) you may have a learning disability. We provide diagnostic testing and recommendations to enrolled WCC students. See our Learning Disability Assessment Services.
COVID-19 Face Covering Medical Exemption Request
Effective August 9, 2021: Following guidance from national and local health organizations, Washtenaw Community College is updating its COVID-19 safety protocols effective Monday, August 9, to require masks inside all campus buildings, regardless of vaccination status.
To request a review of options/alternatives for classroom/lab participation please complete and submit the following forms:
Medical Exemption Verification Form-COVID 19


Download the form, complete the Release of Information Section, and ask your provider to complete the Verification portion. Return the form to LSS by FAX at 734-477-8517.
Problems and appeals
If you experience any problems with service(s), please immediately notify the Learning Support Services director. We cannot correct a problem that we do not know exists. Your cooperation to help us continually improve service(s) is appreciated.
Appeals about LSS policies or procedures or questions/concerns not resolved with LSS staff should be discussed informally by means of a meeting with the Director of Learning Support Services. If the complaint cannot be resolved with the director, the complaint should be filed in accordance with Student Complaint Procedures (Board of Trustees Policy Manual, Section 4095: Student Rights and Responsibilities).