Service Note: The WCC Collegiate Recovery Program is meeting via Go To Meeting until we can meet together again on campus. Meetings are held Wednesdays from Noon to 1 PM. Please email [email protected] for meeting links and resources.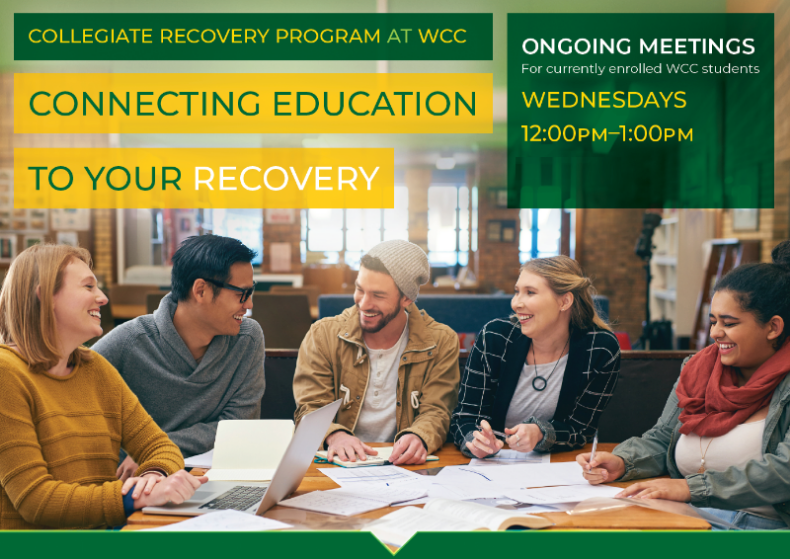 WCC's Collegiate Recovery Program is dedicated to recovery services for your academic success and completion. We are focused on helping students transition into the college community and succeed in the college environment while maintaining sobriety. We provide opportunities for fellowship, encouragement, resources, support groups, programs and events as well as access to college student support services.
For more information, contact Counseling & Career Planning at 734-677-5102.
Community Resources