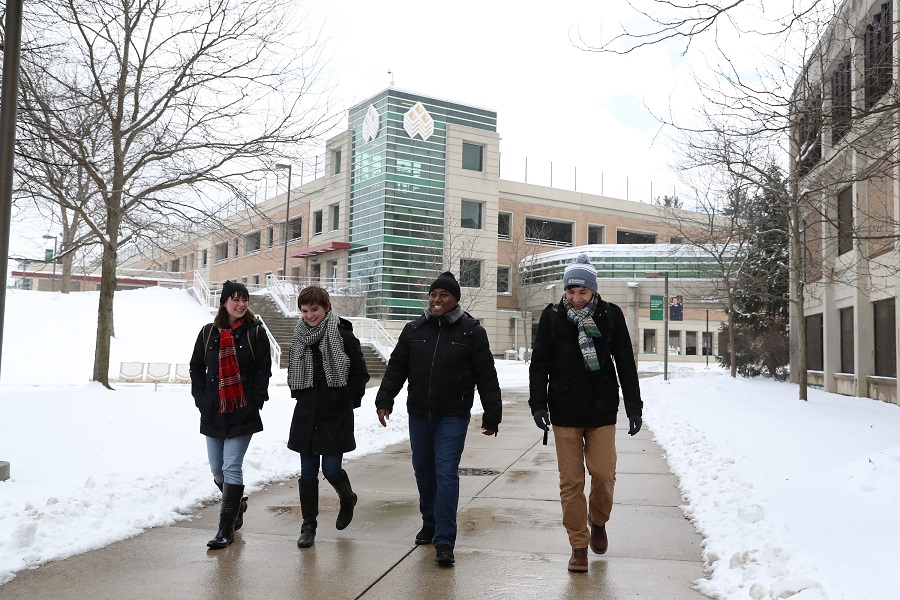 Washtenaw Community College (WCC) is hosting weekly Michigan Reconnect sessions and in-person and virtual campus tours for students interested in enrolling for the Winter 2022 semester. Classes begin January 18.
The Reconnect tuition scholarship program introduced by the State of Michigan during the early months of the pandemic remains open for new applicants. The "last dollar" program provides in-district tuition, technology fees and contact hours not already covered by a Pell grant, scholarships or other tuition-only funds. Students should be at least 25 years old, have lived in the state for one year and not have previously earned a college degree to be eligible.
Non-traditional students considering a return to college are encouraged to learn more about the program at one of several upcoming Tuesday appointments and to apply now. The next Reconnect virtual event will be 5-6 p.m. Tuesday, Dec. 14. Visit the WCC Reconnect webpage to find out more about the program and to register for an information session.
Carmen Samaniego is one of 1,168 Reconnect students who've returned to WCC.
"I initially thought this program is too good to be true, but it has opened so many doors that I couldn't have imagined. If you are desiring a higher education, Reconnect is very attainable," said Samaniego, who enrolled at WCC through Reconnect during the Summer 2021 semester.
After a 16-year career as a cosmetologist Samaniego is excited about the technology pathways that will stem from her computer science education. After finishing her studies at WCC, Samaniego's goal is to transfer to Eastern Michigan University to complete a bachelor's degree.
CAMPUS TOURS, ORIENTATIONS
Any prospective students, as well as current students who want to learn more about WCC, are encouraged to attend an upcoming in-person campus tour — offered Tuesdays and Wednesdays — or a virtual campus tour on Fridays.
One-on-one appointments with a recruitment and outreach specialist are offered on Wednesdays.
Visit WCC's website to learn more about tours and appointments and to register.
For students already enrolled, virtual orientation sessions are occurring almost daily, including weekends, at various times to accommodate work schedules of WCC's non-traditional student population. Click to find out orientation schedules and to register.
Led by members of the WCC onboarding team and their student peers, orientations help first-time new students kick off their college experience and learn about student life. Topics covered include access to campus resources, as well as technology and academic planning tools for success at WCC. Orientations are required for new first-time enrollees and are also open to other students.
Upcoming dates
The campus will close for winter break on Thursday, Dec. 23 and reopen on Tuesday, Jan. 4, 2022.
WCC offers four starts to the winter session – Session I January 10

*

; Session II February 1; Session III February 15; and Session IV March 3.
Among the more than 130 programs of study are the fully online Accelerated Business Associate, as well as a new Health Administration Associate and certificate programs in Arts Management, Sports and Entertainment Management, Supply Chain Essentials and Principles of Cybersecurity.
WCC Winter Semester
When: Session I classes start January 18
Online: wccnet.edu/winter
Call: (734) 973-3543
Email: [email protected]
Tags: Reconnect, Winter 2022, admissions, enrollment