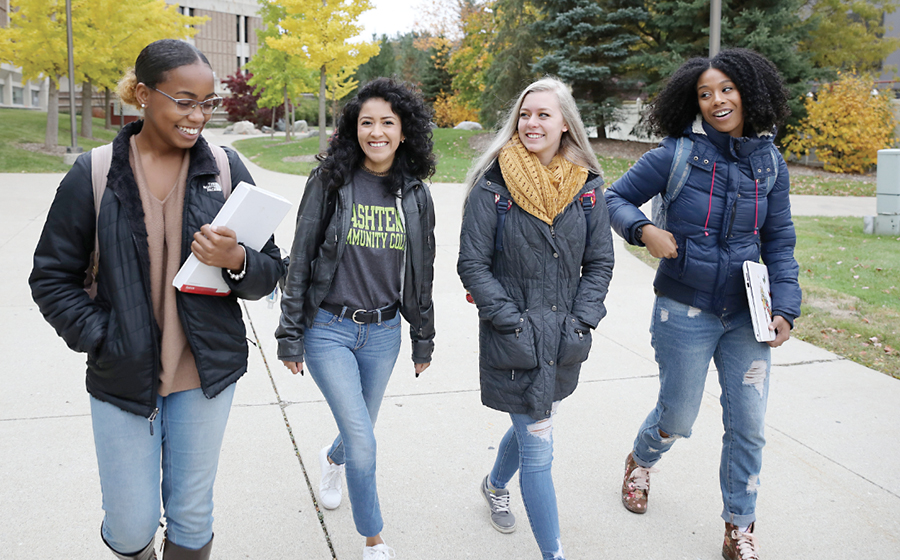 Washtenaw Community College is preparing to welcome an influx of students back to campus in the upcoming school year.
Students have already returned en masse. Nearly 5,000 are enrolled in on-campus classes in the current Winter semester, which started in January — when local health and safety guidelines were still strict.
But as COVID-19 cases continue to decrease, WCC is preparing for even more students who are eager to return to face-to-face learning and participation in on-campus activities in the upcoming Summer and Fall semesters.
"Things are changing for the better, which has allowed us to reinstate some important college traditions — like returning to an in-person Honors Convocation and Commencement ceremony this May," said WCC President Dr. Rose B. Bellanca.
"With the availability of vaccines and treatments, I fully expect the return of students to on-campus learning and activities will continue throughout the summer and really make a big jump when the new academic year begins in August."
Registration is Open
Registration is now open for the Summer and Fall 2022 semesters at Washtenaw Community College. Current students may register for classes using MyWCC and prospective students may apply for admission at wccnet.edu/apply.
WCC offers three starts to the Summer session. In addition to the Session I May 9 start, Session II begins May 23 and Session III begins June 21.
The Fall session offers four different starts. Session I begins August 29, Session II begins September 21, Session III begins October 5 and Session IV begins October 20.
Courses with later start dates cover the same material at an accelerated pace.
Campus Tours
Prospective students, as well as current students who want to learn more about WCC, are encouraged to attend an upcoming in-person campus tour offered Tuesdays and Wednesdays or a virtual campus tour on Fridays. Visit WCC's website to learn more about tours and to register.
WCC Showcase Series
Additionally, throughout April the Office of Student Recruitment and Outreach will host a virtual WCC Showcase Series. Each one-hour Zoom session focuses on a different academic area.
Hosted by department specialists and recruitment and outreach representatives, the series will inform potential students about the many excellent programs and opportunities WCC offers.
The schedule for the sessions:
Business and Computer Technologies, April 5
Online Learning, April 7
Health Sciences, April 12
Advanced Technologies and Public Services Careers, April 14
Humanities, Social, and Behavioral Sciences, April 19
Math, Sciences, and Engineering Technology, April 21
Sessions will explore a variety of topics including enrollment, online degree programs, the benefits of transferring to a four-year university from WCC, and career success. Register for preferred sessions here.
One-on-one appointments with a recruitment and outreach specialist are also offered on Wednesdays.
Virtual Orientation
For students already enrolled, virtual orientation sessions occur almost daily, including weekends, at various times to accommodate the schedules of all WCC students. Click to find out orientation schedules and to register. Self-paced orientations are also now available.
———
A version of this story was published in the Summer 2022 edition of Launch Magazine. See this and previous editions at wccnet.edu/launch.
Tags: Campus Events, Campus News, Launch Summer 2022, March 2022, On The Record