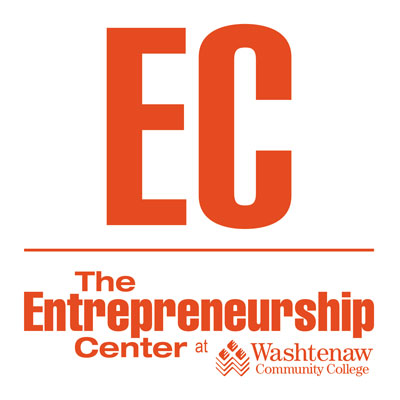 Thank you for your interest in the Renew Training and Grant Program. Applications are now closed. Thank you to everyone that applied.
The Renew Your Business Training and Grant Program is for Ypsilanti small business owners (in 48197 and 48198 zip codes) who identify as minority-owned, woman-owned, or veteran-owned businesses.
15 eligible recipients will each participate in a 10-week facilitated CO.STARTERS RebuildTM Course (virtual) + receive a $2500 small business grant + attend weekly peer meetups + receive mentorship and ongoing support.
What is the program about?
The Renew Your Business Training and Grant Program is offered by the Entrepreneurship Center at WCC, and is designed to provide historically under-resourced business owners actionable next steps for long-term momentum and stabilization, after facing business hardships due to the global pandemic. The intent is to support a local network of entrepreneurs to foster mutual sustainability in our community.
The program is funded by Ann Arbor SPARK and the Washtenaw County Office of Community and Economic Development.
Applications closed on December 4th at 5pm. Cohort members will be announced by Friday, December 11th.

This program is for someone who:
Owns a for-profit small business in the 48197 or 48198 Washtenaw County zip code area.
Identifies as a minority-owned, woman-owned, and/or veteran-owned small business.
Is impacted by loss of business and customers due to COVID-19, yet is taking steps forward.
Has been in business for at least a year and continues to be operational.
Has less than 10 employees.
Is ready to commit to a five-month virtual program to rebuild their business!
What is included?
10 weeks of CO.STARTERS RebuildTM virtual classes, led by a Detroit Build Institute facilitator.
A $2500 business grant, upon completion of the program.
Eight weeks of peer group meetups led by a business mentor.
Continued support services provided by the EC, its Entrepreneurs-in-Residence program, business mentors and resource partners.
What does it cost?
If accepted into the Renew program, a $75 course materials fee will be due Friday, December 18th, 2020, by 5pm. A class binder will be mailed by the date of the first class (no PO Box numbers).
What is my time commitment?
COURSE: 10 WEEKS, ONCE A WEEK, THREE HOURS/WEEK
One owner to attend a virtual class for 10 weeks, one time per week from the week of January 11th, 2021, through the week of March 22nd, 2021, arriving no later than 15 minutes after class begins, and staying for the duration of each class. (No class on January 18th, MLK Day.)
PEER GROUP MEETINGS: EIGHT WEEKS, ONE HOUR/WEEK
Peer group meetups run from the week of March 29th, 2021 through the week of May 17th, 2021, led by business mentor.
Are there any other requirements to participate?
FULL ATTENDANCE AT WEEKLY CLASSES AND MEETUPS
GRANT SURVEY:
To identify goals for use of the business grant.
CLASS SURVEY:
To provide your feedback on the program, and what you achieved through the training, peer support, mentorship and grant monies.
The Entrepreneurship Center will also continue to provide support through resources, the Entrepreneur-in-Residence program, events, webinars, and workshops.
If you have any other questions, please email [email protected].