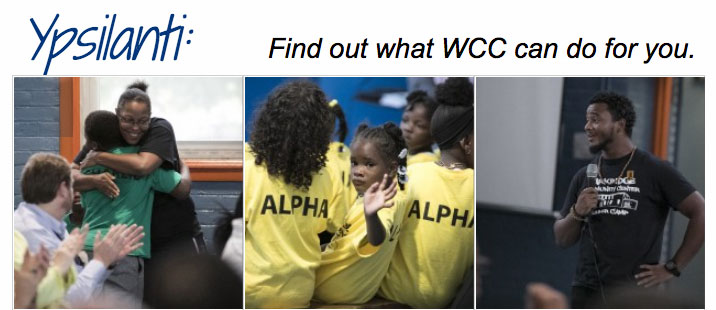 Call Today: 1-833-WCC-YPSI (1-833-922-9774)
Community Enrichment at WCC offers Senior Focus classes for adults 65 or older. These classes meet at convenient sites throughout Washtenaw County and are available for free to all county residents who are 65 or older prior to the start of the semester.
For the complete class schedule, including dates and times, call 734-677-5060 or contact the center below directly.
In Ypsilanti:
Parkridge Community Center
591 Armstrong Drive
734-483-7700
Ypsilanti Township Community Center
2025 E. Clark Road
734-544-3838
Ypsilanti Senior Citizens Recreation Center
1015 N. Congress St.
734-483-5014
Need help finding services WCC offers? Fill out the contact form below, and we will be in touch.