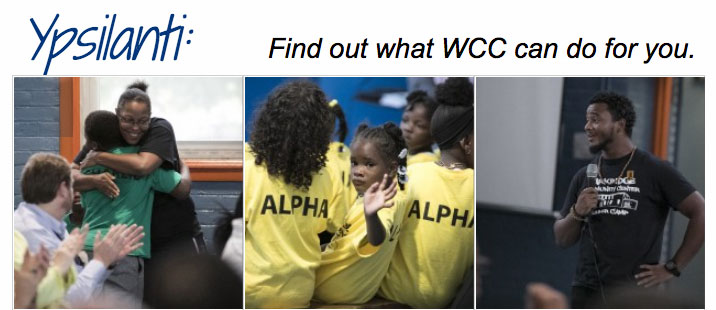 Call Today: 1-833-WCC-YPSI (1-833-922-9774)
Parkridge Community Center
Looking for an afterschool or summer camp program to help your kids do better in school? Washtenaw Community College offers afterschool and summer camp programs for children and teens at Parkridge Community Center.
Programs include:
Afterschool tutoring for students age 5 to 17
Youth Leadership Academy for teens age 11 to 17
Girls Club for girls age 12 to 18 to build confidence
Mentor2Youth – afterschool tutoring and social skills
Parkridge also offers a six-week Summer Camp program for children age 5 to 13, which runs 8:00am to 4:00pm Monday through Friday. Camp starts the first week in July and includes meals, tutoring, art projects, and field trips.
The Parkridge Community Center is located at 591 Armstrong Drive in Ypsilanti. Contact them at 734-483-7700 or stop by during regular operating hours:
Monday through Thursday: 9 a.m. to 8 p.m.
Friday: 9 a.m.

to 9

p.m.

Saturday: 9 a.m. to 3

p.m.
Need help finding services WCC offers? Fill out the contact form below, and we will be in touch.