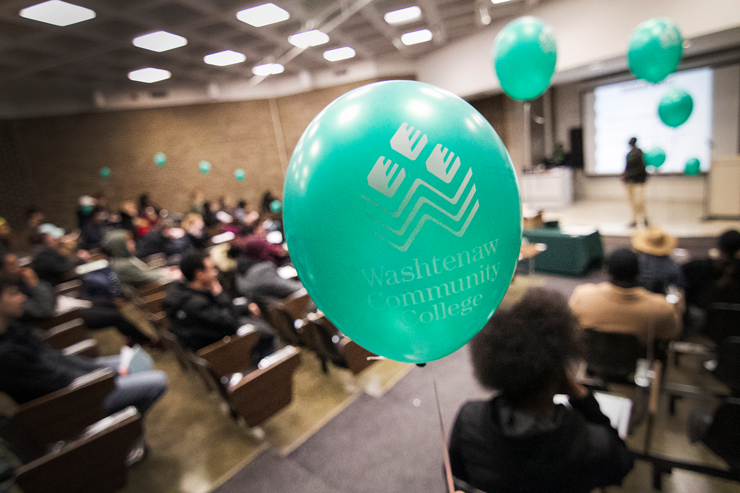 Once you have been admitted to WCC, be sure you've taken these actions to make the process of registering for your classes go smoothly:
Need to Apply?
Register now
Register for classes by clicking on the Student Services tab in MyWCC.
Registration dates: Summer and Fall 2021

Veteran, Active Duty Service Members, and Reservists:
March 9 at 9 a.m.
Returning Students:
March 10
45+ credit hours at 8 a.m.
30+ credit hours at 11 a.m.
15+ credit hours at 1 p.m.
<15 credit hours at 3 p.m.
New students:
March 11 at 9 a.m.
Get assistance
As a student, we know you have questions. We are here to help! Call or visit the Student Welcome Center on the 2nd floor of the Student Center Building for answers to your registration and admissions questions. We look forward to helping you!
After you register
After you register make sure to review your schedule, pay your bill, get your WCC Student ID card, and attend class.
Audit a class
Auditing a class allows you to take the class without receiving a grade or credit for the course.
Add a class/schedule adjustment
You may add a class if space is available until 8pm the night before a class begins.
Class cancellation
The college may cancel a class due to low enrollment, lack of an instructor, or any other reason deemed viable by the Vice President for Instruction.
Drop or withdraw from a class
There is a big difference between dropping a class and withdrawing from a class. Before you drop or withdraw from a class, consider your options.
Course repeat limits
Students who have attempted a course twice must seek permission to register for the course again and may be subject to additional costs for that course.
Resolve your hold status
A hold on your record will prevent you from registering for classes. Holds can be academic, financial or simply indicate a need to turn in necessary paperwork. All holds must be cleared before you can register. Clear up holds early, otherwise the classes you want might fill up before you can register.
Login to MyWCC to see if you have any holds.
Find out how to clear any holds on your record.
Student status / Course load
The number of credit hours for which you register defines your student status (full time student, part time student, etc.) Your student status may impact things such as Financial Aid and eligibility for medical insurance.
Waitlist guide
If a class that you wish to take is full, you have the option to add yourself to the waitlist prior to the class starting unless the waitlist is also full.