Your Journey begins here
Is your goal to get a 4-year bachelor degree? Or, is it go beyond and get an advanced degree and possibly work at NASA?
We'll get you on the road to your future goal.
No matter what your goal is, WCC is the place to start. You'll be well-prepared and we'll help you along the way.
Want to work at NASA?
Meet Aisha Bowe, WCC alumna. She spent nearly 7 years working at NASA. She credits WCC with building her self-confidence one class at a time. Her WCC roots provided the foundation for her to flourish throughout engineering degrees at the University of Michigan and to land a job at NASA.
"WCC is by far the best choice I made in my career," Bowe said. "That's really where my life started to take off."

Learn more about ms. bowe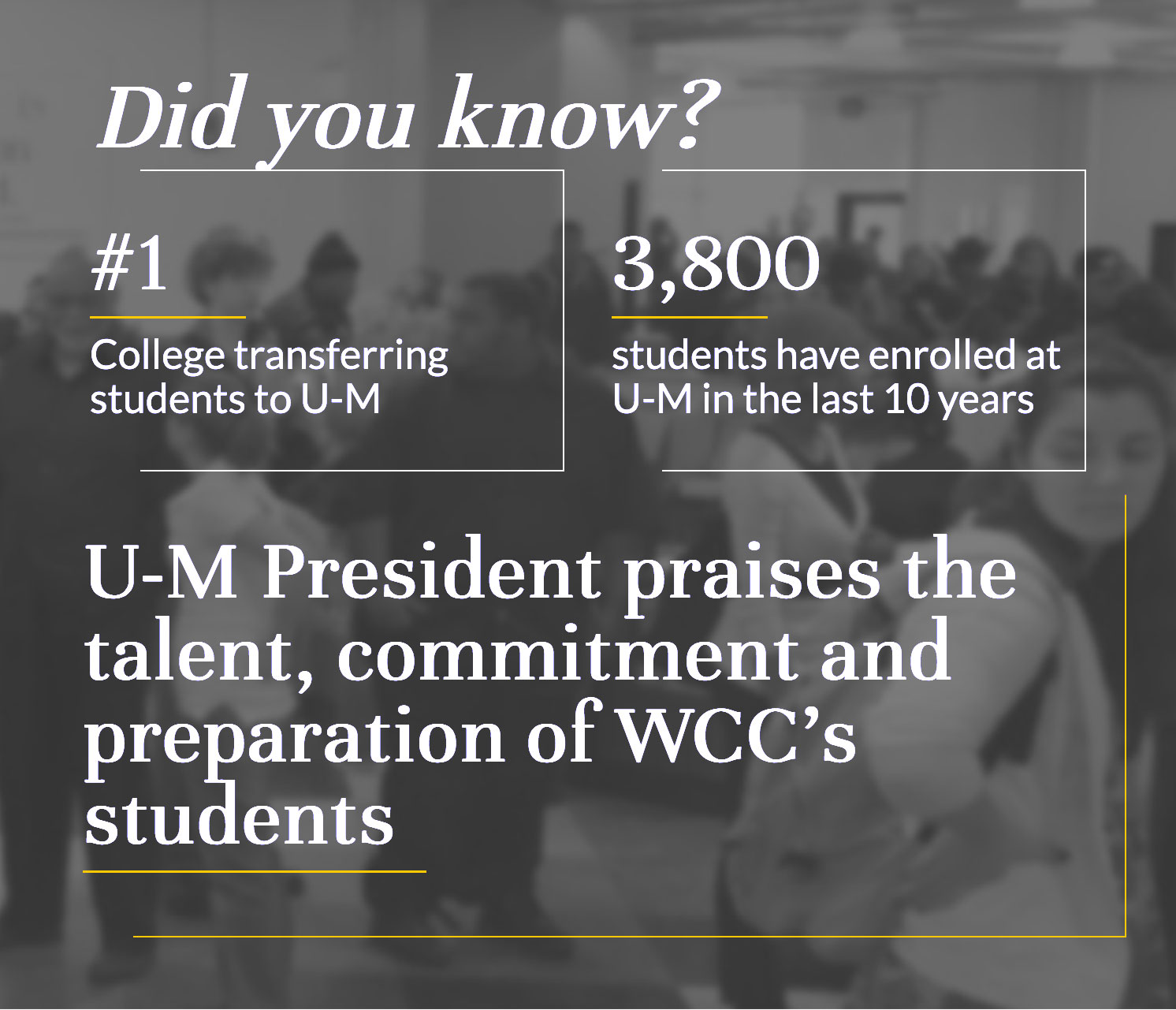 Get started today!
We have more than 100 programs to choose and have partnerhips with 4-year institutions to provide a smooth pathway to your future goal.
Our transfer agreements with four-year colleges and universities provide a bridge to earning a bachelor degree while saving you money since tuition costs at WCC are a fraction of theirs.
Our academic counselors can help you map your academic pathway taking advantage of our transfer agreements while saving you time and money.
When the time comes for you to transfer to complete your 4-year degree, you will have already earned your associate's degree from WCC.