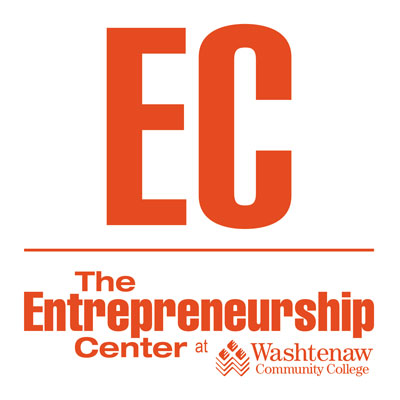 The Business of Child Care Boot Camp Resources
WCC Bailey Library's The Business of Early Childhood Education/Childcare Library Guide
Speaker bios:
How to be a Boss - Managing

Staff
Laura Griswold, Teacher Support Coordinator, Gretchen's House Child Care Centers

Laura Griswold has been involved in the Early Childhood field for 30 years. She has an MA in Early Childhood Administration from Walden University and received her BA in Family and Child Development from Eastern Michigan University. Over the last 27 years she has been a teacher, director and administrator at Gretchen's House Child Care Centers. Laura has been a HighScope Trainer and has presented at state and national conferences over the years. Spending time with family is her main passion outside of the Early Childhood profession.

Marketing and Branding
Ryan Brown, Executive Director, U School

Ryan has 25 years of experience, with 20 years of that being in leadership and management roles, in the education sector. Starting off as a first grade basketball coach Ryan has built his career in the field of education and has become an innovative and well respected early childhood and school-age educator. His enthusiasm and passion for working with children as well as his engaging stories of experience translate into powerful, inspiring, and informative guidance for others.

Budgeting for Quality
Diana Kontoyiannakis, Owner/Director, and Christina Thomas, Director, Little Angels Learning Community

Diana Kontoyiannakis has been a part of Little Angels Preschool & Daycare Center since June 2002 and became the owner in July 2016. She is a member of Washtenaw Promise, NEAYC, the ECDA and NAREA. Diana received her CDA certificate in 2005 and is currently at WCC pursuing the AAC in Child Development to transfer to EMU. Diana is helping to create an inclusive community for children to have the chance to grow, explore, and imagine. She is from Ann Arbor, has a daughter in Kindergarten at Ann Arbor Open and her son attends the preschool program at Little Angels.
Christina Thomas was born in Tennessee but raised right here in Ypsilanti. She is a mother of two and has been in the childcare field for 18 years. Childcare was first introduced to her while in the RCTC program at Ypsilanti High School. She continued her studies at the University of Toledo and did two years of student teaching at Perry Early Learning Center. Over the years, as she continued to work in the field as a teacher, paraprofessional, then as director, she found a passion to become an activist for all children to have rights to affordable childcare.

The Business Side of Family Relationships: Managing Contracts, Fee Collection and Expectations
Carrie Anderson, Owner/Director, Morning Star Child Care

Carrie Anderson is the owner and director of Morning Star Child Care, which has two NAEYC accredited sites located in Dexter. Carrie has an AS degree in Child Care from Washtenaw Community College and a BS in Child Development from Madonna University. She worked in the field for the last 25 years in many different roles and has always been passionate about providing quality programs to children. She is currently the Board Treasurer of Child Care Network and President of the Early Childhood Directors Association in Washtenaw County. She has been married to her husband Kevin for the last 18 years and they have 2 children, Evan and Ella.
Beth Marshall, Event MC and WCC Faculty & Program Coordinator, Early Childhood Education
Beth Marshall is the Program Coordinator and Faculty for Washtenaw Community College's Early Childhood Education program. Previously, she was an Education Consultant with Detroit Public Television. She was formerly the Director of Early Childhood Education at HighScope. She is the author of several books, and co-developer of a child assessment tool and program quality assessment tool. She has written and developed training materials on a range of topics. Beth has worked with educators throughout the United States and internationally, ranging from South Africa to Finland. She holds a Bachelor's Degree from MSU and a Master's Degree from Oakland University.
---
Washtenaw Community College does not discriminate on the basis of religion, race, color, national origin, age, sex, height, weight, marital status, disability, veteran status, sexual orientation, gender identity, gender expression, or any other protected status in its programs and activities. The following office has been designated to handle inquiries regarding non-discrimination policies: Executive Vice President of Student & Academic Services, SC 247, 734-973-3536. Facility access inquiries: V.P. for Facilities Development & Operations, PO 112, 734-677-5322. If you have a disability and require accommodation to participate in this event, contact Learning Support Services at 734-973-3342 to request accommodations at least 72 hours in advance.