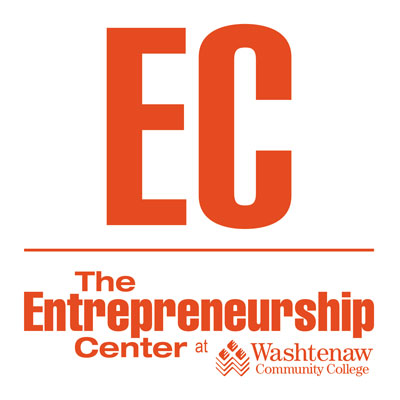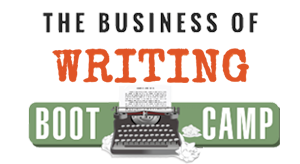 Cool Careers in Writing Links & Resources 2022
Writing as a Business Library Research Guide
---
Speaker bios:
DARCI E. MCCONNELL
"Vision and Strategic Planning"
Darci E. McConnell, president and CEO of McConnell Communications, Inc., in Detroit, has 27 years of experience in the areas of communications strategy, crisis management, media relations, marketing, advertising and political consulting. Prior to establishing her company in 2004, McConnell spent 14 years as a reporter for newspaper outlets across the state as well as in Washington, D.C. She holds a bachelor's degree in English and Communication from the University of Michigan and previously served as an adjunct journalism professor at Wayne State University. A former political reporter, she has worked on more than three dozen political campaigns, including Warren Evans for Wayne County Executive, Gov. Granholm's re-election bid, Lon Johnson for MDP Chair, Jocelyn Benson for Secretary of State and most recently, as the campaign manager for the successful bid by Kenyetta Stanford Jones for 36th District Court. The 2016 recipient of the National Association of Black Journalists' Pat Tobin Media Professional of the Year award is a member of the Public Relations Society of America and past president of the Detroit Chapter of NABJ. Her executive education includes completion of programs at Dartmouth's Tuck School of Business and Harvard's Program on Negotiation, the New Organizing Institute's New Media Boot Camp and Goldman Sachs 10,000 Small Businesses. Her personal passion is making a difference in the lives of young people, through mentoring programs and other opportunities.
JOSEPH ZETTELMAIER
"Getting Work"
Joseph is a Michigan-based playwright and four-time nominee for the Steinberg/American Theatre Critics Association Award for best new play, first in 2006 for All Childish Things, then in 2007 for Language Lessons, in 2010 for It Came From Mars and in 2012 for Dead Man's Shoes. His plays The Stillness Between Breaths and It Came From Mars were selected to appear in the National New Play Network's Festival of New Plays, and It Came From Mars was a recipient of 2009's Edgerton Foundation New American Play Award, and won Best New Script 2010 from the Lansing State Journal. His play Dead Man's Shoes won the Edgerton Foundation New American Play Award in 2011. He is an Artistic Associate at First Folio Theatre, an At Large Ambassador to the National New Play Network and an adjunct lecturer at Eastern Michigan University and Schoolcraft College, where he teaches Dramatic Composition, Play Production, Stage Management, Stage Combat, and Fundamentals of Acting. He also serves as Executive Director for Roustabout Theatre Troupe, roustabouttheatre.com. Joseph was profiled in the March 2012 issue of American Theatre Magazine.
JASON MARKER
"Client Management"
Jason Marker is a writer, editor, and game designer from Detroit. He is currently the managing editor of the online motorcycle and motorsports magazine Ride Apart and a freelance game designer for Fantasy Flight Games. In his capacity as a freelance game designer, he has worked with such beloved IPs as Star Wars, Robotech, Warhammer 40K, and Shadowrun. He has also worked on numerous independent games and has released his own games under his Amalgamated Fiction Detroit imprint. When not writing, Jason plays with The Detroit Party Marching Band, restores old Japanese motorcycles, studies history, and spends as much time as he can with his young daughters.
JOE VARKLE
"Support and Sustainability"
Joe Varkle has honed complementary passions in writing and teaching. After graduating from the University of Michigan in 2008, he moved to Los Angeles to earn his MFA. For several years, he worked in development for production companies at Universal and Paramount Studios. There, he developed a keen eye for projects that told compelling stories. After optioning his first dramatic comedy screenplay in 2011, Joe shifted focus to darker, grittier projects with moral complexity. In 2013, he formed a writing partnership with Los Angeles director Rob Lambert. Thus far, they have co-written several dark thrillers and gritty dramas. Their most recent film is currently in pre-production.
SARAH TENTLER
"How I Became A Professional Speechwriter"
Sarah Tentler is a speechwriter and executive communications professional with experience across multiple fields. She has worked for the British government, the United States Senate, the Federal Reserve System, and in finance and international development in Europe, the Middle East, and Asia.
---
Washtenaw Community College does not discriminate on the basis of religion, race, color, national origin, age, sex, height, weight, marital status, disability, veteran status, sexual orientation, gender identity, gender expression, or any other protected status in its programs and activities. The following office has been designated to handle inquiries regarding non-discrimination policies: Executive Vice President of Student & Academic Services, SC 247, 734-973-3536. Facility access inquiries: V.P. for Facilities Development & Operations, PO 112, 734-677-5322. If you have a disability and require accommodation to participate in this event, contact Learning Support Services at 734-973-3342 to request accommodations at least 72 hours in advance.