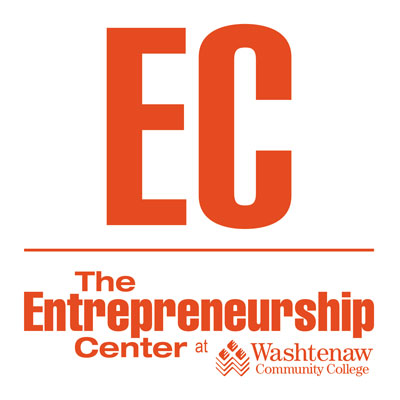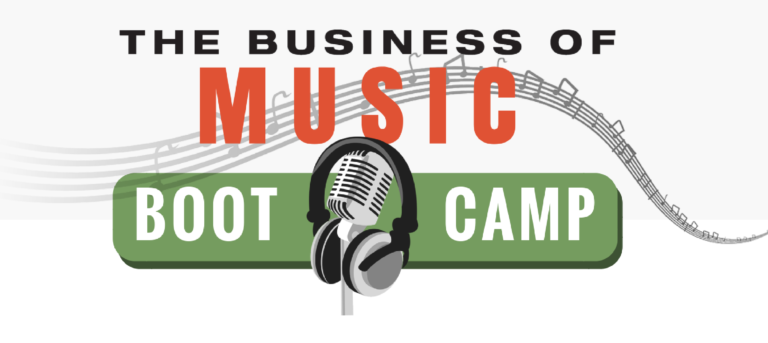 The Business of Music Library Research Guide
---
Speaker bios:
Jonathan Kuuskoski, "Vision & Strategic Planning"
Jonathan helps artists self-start careers. As Interim Chair of the Department of Entrepreneurship and Leadership, and Director of the EXCEL Lab at the University of Michigan School of Music, Theatre & Dance, he oversees all aspects of their comprehensive entrepreneurship and career development programming. From 2012-15 he served as Director of Entrepreneurship and Community Programs at the University of Missouri School of Music, where he designed and implemented all aspects of their new Music Entrepreneurship program, including Undergraduate and Graduate Music Entrepreneurship Certificates. He also re-designed and directed Community Music @ Mizzou, overseeing multiple educational and performance programs that annually employ 60 students while reaching 2,500 community members. He performs with the New Muse Piano Duo (with pianist Paola Savvidou), an ensemble dedicated to commissioning and performing works by living composers for piano four-hands and two pianos. Their first album, Transhuman, was released by Blue Griffin Recordings in January 2017.
Jeff Ponders II, "Getting Work"
Jeff is a modern-day Batman. By day, he helps Fortune 100 brands such as General Motors and Walmart launch innovation initiatives. By night, he performs as a professional saxophonist across the US. In between, he helps individuals and teams unlock their best performance through innovation and creativity, and uses his experience as a tech entrepreneur to coach entrepreneurs and artists seeking to develop and launch new business models. Jeff holds a degree in Entrepreneurship from the Wharton School and resides in Metro Detroit with his wife and two children.
Ashaki Zeigler, "Creating a Balanced Life"
Ashaki is an international Jazz singer from Detroit. A graduate of Cass Tech High School, she grew up in a family of church singers and after getting a taste of performing, the appeal of becoming a professional singer never left her. After a short stint at Wayne State University, singing became her primary focus. While Ashaki's roots are in Gospel from singing in church, she held a much greater love for the music of Jazz greats Billie Holiday, Ella Fitzgerald and Sarah Vaughan. As a result, her interest ultimately shifted completely toward Jazz, and branched out to include R&B. Ashaki began her formal singing instruction with one of the very best – pianist Harold McKinney – who took her under his wing and gave her specialized training at music workshops that he hosted at the Serengeti Ballroom on Woodward Avenue. She has worked with Dee Dee McNeil and later met famed trumpeter Marcus Belgrave, and he made her his primary vocalist for two years. That was followed by several gigs in Japan and then a return to the States to establish strong roots in the local music scene. Ashaki is currently performing regularly at venues all across Detroit.
Ryan Ehlke, "Time Management"
Ryan currently holds multiple radio positions, including Orchard Radio Station Manager at Washtenaw Community College and Game Producer for MSU's Spartan Sports Network. In addition, his work at iHeartRadio includes Associate Producer on 1130 WDFN's "Shep, Shower and Shave," Remote Broadcast Producer of the "Jay Towers Morning Show" on 100.3 WNIC, and as Weekend On-Air Talent on Channel 95.5.
Brian Pastoria, "New Media Marketing"
Brian grew up as part of a musical family in East Detroit, a city known for its gritty rock 'n' roll. At the age of 13, after playing piano for four years, he got his first set of drums and proceeded to learn his trade, playing to records ranging from early Motown, Beatles and Rolling Stones to Chicago, Aerosmith, J. Geils, Grand Funk and Led Zeppelin. His drumming style developed into a thoughtful blend of driving rock 'n' roll and Motown soul. From 1977 to 1993, Pastoria became a founding member of the Detroit bands Adrenalin and DC Drive, and toured North America with Grand Funk founding member Mark Farner. While sharing stages with bands such as Aerosmith and Bob Seger, Brian & his brother Mark co-wrote the song "Road of the Gypsy" which was featured in the Motion Picture and soundtrack "Iron Eagle". Both Adrenalin & DC Drive established reputations as some of the most exciting and hard working American rock bands. Brian was featured in the Sept '85 issue of Modern Drummer and most recently in Jules Follett's book of drummers from around the world called Sticks 'n' Skins, which is now in the Smithsonian Library and Rock n Roll Hall of Fame. Brian is on the Executive Board & founding member of the Detroit Music Foundation, formed to raise awareness of Detroit as a world class music capital. He is currently a managing partner in new media marketing company Eye Exposure & Harmonie AXS.
---
Washtenaw Community College does not discriminate on the basis of religion, race, color, national origin, age, sex, height, weight, marital status, disability, veteran status, sexual orientation, gender identity, gender expression, or any other protected status in its programs and activities. The following office has been designated to handle inquiries regarding non-discrimination policies: Executive Vice President of Student & Academic Services, SC 247, 734-973-3536. Facility access inquiries: V.P. for Facilities Development & Operations, PO 112, 734-677-5322. If you have a disability and require accommodation to participate in this event, contact Learning Support Services at 734-973-3342 to request accommodations at least 72 hours in advance.