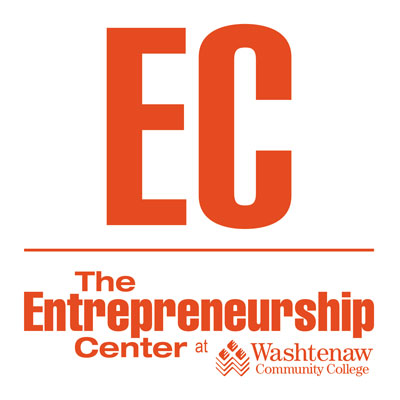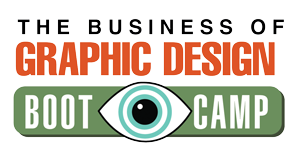 Graphic Design Boot Camp Resources
Business of Graphic Design Library Research Guide
The Business of Graphic Design: Nehemiah Harmsen Interview

The Business of Graphic Design Workshop: Dave Hile Interview

Business of Graphic Design: Dorothy Gacioch Interview

---
Speaker Bios
INGRID ANKERSON, WCC Graphic Design Faculty
Event MC
With a Bachelors Degree in Journalism and a Masters in Creative Writing and Publishing Arts, Ingrid has worked as a print and web designer, public relations associate, writer, editor, and teacher. In 2007, after ten years of industry experience, she established Ankerson Communications, a design and communication business she continues to operate today. She became a full-time faculty member at WCC in 2012.
SHAWN GOLDEN, Duo Security
"Working with Clients: Communications and Expectations"
Shawn Golden is a graphic, web, and product designer based in Detroit who is always on the prowl for a slice of pizza. He currently works at Duo Security in Ann Arbor and has been freelancing and moonlighting since his career began in 2010 with clients such as the Detroit Free Press, Hitachi, Student Loan Hero, Rocket Fiber, and his friend's recreational indoor soccer team (the indoor soccer team being the most demanding small budget client of them all).
DAVE HILE, Hile Creative
"Getting Started: Positioning Yourself in The Industry"
After receiving a Masters degree in Fine Art, Dave began his career in 1981 as a freelance illustrator. In 1984 he established his own studio and launched Hile Illustration and Design LLC full time. Over the next 30+ years his startup evolved from an art and design studio into a full-service advertising agency. In its final decade, Hile Creative LLC (as it was then known) became a brand development firm. Dave retired from agency life in May of 2015 and ceased operations of Hile Creative. Since then he has built a home fine arts studio and teaches fine art classes at Monroe County Community College.
STEVEN DRISCOLL HIXSON, Designer & Educator
"Time Management: All in A Day's Work"
The design practice of Steven Driscoll Hixson encompasses branding, publications, printmaking, and curriculum development. He has taught at Indiana University–Bloomington, the University of Wisconsin–Madison, the Foundation for International Education–London, UK and Purdue University–Lafayette. Hixson received a Master of Fine Arts from the University of Michigan.
LINETTE LAO, Invisible Engines
"Finding Work: Networking, Collaborating, Sealing The Deal"
Linette Lao founded Invisible Engines in 2000, naming it for the unseen desires that power us to make things—inspiration, imagination, and the impulse to reach out and connect to each other. Her clients include visionary nonprofits, universities, local businesses and start-ups of all sizes—from the United Nations to Mighty Good Coffee to Growing Hope. Prior to founding Invisible Engines, Linette designed for the Atlanta Jewish Times, Style Magazine, U.S. Digital and Health Media. In addition to Invisible Engines, she serves on the board of FLY Children's Art Center and teaches in the creative writing program at Eastern Michigan University.
CHAS MOELLER, Moe Design
"The Business of Design: Pricing, Proposals, and Contracts"
Chas Moeller, is affectionately known as the "left brain" of the business model at MOE Design, a boutique design agency he jointly owns with his wife Karen (the "right brain" of the business). He brings over 35 years of contract negotiation and project management expertise, heavily focused on customer satisfaction. Before jumping ship from the corporate world and launching the design business with Karen, Chas served as a Project Executive Director at MASCO Corporation, bringing designers, architects, financiers, lawyers, 252 MASCO operating companies and project owners together to service complex international accounts in both the Caribbean and the Middle East. Chas takes great pride in keeping a project on schedule and on budget, most often exceeding the client's expectations.
---
Washtenaw Community College does not discriminate on the basis of religion, race, color, national origin, age, sex, height, weight, marital status, disability, veteran status, sexual orientation, gender identity, gender expression, or any other protected status in its programs and activities. The following office has been designated to handle inquiries regarding non-discrimination policies: Executive Vice President of Student & Academic Services, SC 247, 734-973-3536. Facility access inquiries: V.P. for Facilities Development & Operations, PO 112, 734-677-5322. If you have a disability and require accommodation to participate in this event, contact Learning Support Services at 734-973-3342 to request accommodations at least 72 hours in advance.