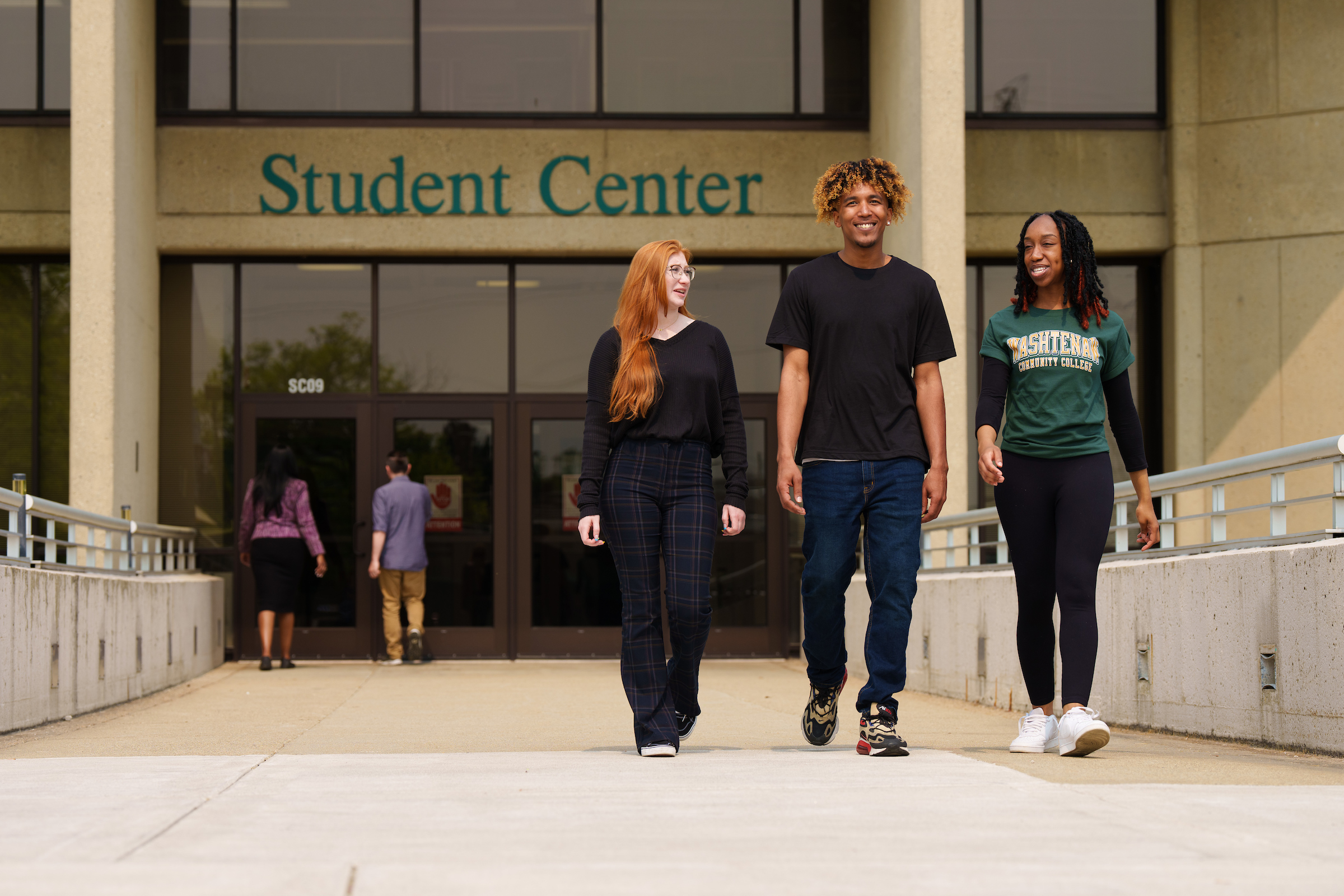 Washtenaw Community College is gearing up for the 2023-2024 academic year starting Monday, August 28. Registration for classes remains open, and prospective new students may apply at any time.
The college offers flexible scheduling options and more than 135 programs to prepare students for rewarding careers or transfer to a university to earn a bachelor's degree. Fifty programs are fully online.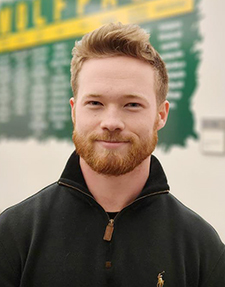 Evan Aeschliman (right), a 2022 graduate of Saline High School, is enrolled in a business program at WCC and intends to transfer to a four-year school so that he can study both business administration and sports management.
"I am thrilled to begin my second year as a full-time student and sports assistant at WCC. The connections and relationships I've made with students, staff and faculty make WCC a great learning environment," Aeschliman said. "Student Life activities through sports, clubs and events create opportunities to excel outside of the classroom. I entered WCC unsure of what I wanted to do after, but exposure to different careers and advice from advisors has helped me find my way."
At $99 per credit, WCC's tuition is the lowest in Michigan for in-district students. Many scholarships are available to assist students, including the new Michigan Achievement Scholarship for 2023 high school graduates and the Michigan Reconnect scholarship. Reconnect is offered to eligible students who are age 25 and older and do not already have a degree.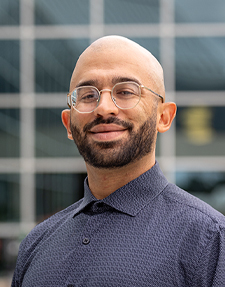 After previously attending classes at WCC and Eastern Michigan University a decade ago, Andrew Denton (right), 32, of Ypsilanti, re-enrolled at WCC on a Michigan Reconnect scholarship.
"When I was young I stopped pursuing school because I wanted to pursue a career in music. Reconnect is a big part of the reason for me going back now. It's an awesome program, and I wouldn't be here without it," says Denton, who is looking to transition into a more stable career, potentially in the area of electrical work.
Denton has connected with the new Federation for Advanced Manufacturing Education (FAME) apprenticeship program and is serving this new semester as an alternate cohort member in the program.
The staff at WCC's Student Welcome Center are available to assist with applications, registration and to answer questions to help current and future students, as well as parents and high school counselors and teachers.
An Xpress Registration session will be held from 9 a.m. to 3 p.m. on Saturday, Aug. 19. Xpress Registration gives students an opportunity to work through any part of the enrollment process for the upcoming semester with guided assistance. Individuals can participate virtually or in person.
The Fall semester offers four starts, beginning with Session I on August 28. Students may register for later sessions up until the time classes begin. Session II begins September 20, Session III on October 4 and Session IV on October 20. Courses with later start dates cover the same material at an accelerated pace.
New academic offerings include an Associate of Applied Science in Digital Media Arts and two photography certificate programs.
Advance Ypsi is a new jobs and education initiative launching this fall. The program is funded with a $2 million grant and is designed to boost the quality of life and outcomes for underrepresented populations in Ypsilanti, including 200 adult learners over a three-year period.
The college is known for its nationally recognized programs across a wide spectrum, including the new 2023 national Center of Excellence honor for the nursing program and four new Exemplary Course Program online classes in business, communication and health science.
Other national recognitions for WCC includes its cybersecurity program, which was previously designated as a National Center of Academic Excellence in Cyber Defense Education by the U.S. National Security Agency and the Department of Homeland Security.
REGISTER NOW!
What: Fall Semester
When: Classes begin August 28.
Online: Learn more
Call: (734) 973-3543
Email: [email protected]
Fall 2023 Semester
Session I, August 28
Session II, September 20
Session III, October 4
Session IV, October 20
Tags: 2023-2024 School Year, Fall 2023, Michigan Reconnect, enroll, register