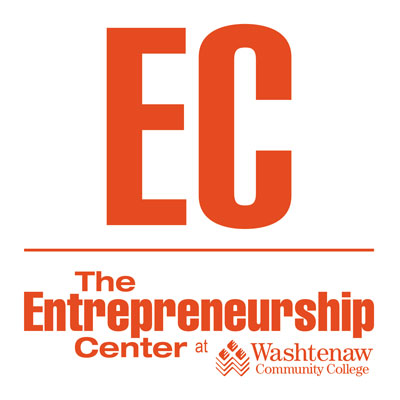 The Business of Photography Boot Camp - March 2019
WCC Bailey Library's Business of Photography Research Guide
SPEAKERS
Marketing, Branding & Websites
Dayna Mager is a Wedding and Lifestyle Portrait photographer based out of Ann Arbor, Michigan. She is a storyteller, Oreo smasher, professional feeling catcher, chaser of light, lover of tasteful PDA, a wife to her middle school sweetheart, and a mommy to their two little heartbeats at home. Dayna's "why" can be summed up in capturing images that reflect the raw, untamed journey of love while establishing a connection with her clients. In the pursuit of pausing moments that allow space for her clients to feel, she believes the best experience she can give to her clients is one that creates a place for them be fully present in the moments that are all too soon a memory. A space that creates a pause which a captured photograph invites. Imagery that reveals raw emotion as a reflection of who they are, and drawing from them moments and experiences that allow them to be fully present while being in front of her camera.
Time Management & Strategy
Jim Parker: The eldest son of a South Dakota historian, photographer James Parker has always been fascinated by the architectural detritus and geologic history of the West. As an artist, he's interested in the effects of the passage of time on a human scale. His recent work, "Stories Told in Things Left Behind," focuses on interior spaces and rural landscapes. Quirky juxtapositions & peaceful grasslands highlight Parker's images. Whether photographing patterns of wind and water in a desert canyon, or focusing on the textures of a faded ranch, his visual commentary echoes the politics, history and cultures that collided in America's Westward expansion. Parker also shoots on location and in the studio for commercial clients. Using a collection of strobe and tungsten lighting, his 30 years of agency experience and art director's eye bring a little extra to every assignment. His work is captured using small format digital cameras, and post-processed using techniques that expand the dynamic range of the image, and create painterly effects. He prints his work on Epson printers, and manages all aspects of production for shows, private collections and gallery exhibitions. Parker has also won numerous awards. For more info: photo.parkerparker.info.
Pricing, Proposals & Copyright
Steven N. Rich, JD is General Counsel to LoveBookOnline.com in Rochester, Principal of Photonic Legal PLLC in Ann Arbor and Of Counsel to Cannabis Counsel PLC in Detroit. A native of Washington, D.C. and early resident of Silver Spring, Maryland, Steve attended the University of Maryland as an undergraduate and received his Juris Doctor degree from Southern Illinois University. Beginning in the late 1990's in the Boston area he volunteered as a poverty law advocate while working as a Product Manager for voice recognition and text to speech software for people with disabilities. After moving from Massachusetts to Michigan in 2003 Steve joined Legal Aid of South Central Michigan and the Michigan Poverty Law Program, representing low income, elderly and disabled clients in housing, consumer, education and public benefits matters, also participating in statewide legal technology initiatives. Currently Steve assists artists and entrepreneurs with organizational, transnational, team building and intellectual property matters. He also serves on the Board of Directors of the Ann Arbor People's Food Co-op, counsels the Funk Music Museum and Hall of Fame in Dayton, Ohio, and continues his work with the Illuminatus laser troupe.
<h4>Pricing, Proposals & Copyright
Anne Savage is a professional photographer living in Dexter. With a Bachelor of Science degree in Cinema and Photography from Southern Illinois University in Carbondale, she has spent most of her career in the political arena, photographing for political campaigns, progressive organizations, and unions. She was hired by the Obama Victory Campaign in 2011, and since then has photographed a wide variety of political figures, including President Obama, Michelle Obama, Joe Biden, Rev. Dr. William Barber II, Elizabeth Warren, Bernie Sanders, Van Jones, and many others. Anne is a regular contributor to Eclectablog.com, a staff photographer for Netroots Nation, and is fulfilling a lifelong dream of working with rescue animals, and is now staff photographer for the Humane Society of Huron Valley.
Networking and Getting Leads
Rob Woodcox is a fine art and fashion photographer born in Houston, raised in Detroit, and currently splitting time between Mexico City, Los Angeles and New York City. His visual expressions are as diverse as the various places he's called home. As he creates each piece of artwork, Rob strives to capture fragments of a vivid life sewn by the threads of reality, memory and dream. Each concept is a declaration of his experience and seeks to tell a meaningful story to each individual that views it. Rob's passion for photography has developed into a dedication for advocacy and making strained voices heard. Rob has produced projects raising awareness and conversation around the US foster system and adoption, queer identity, body positivity and racial diversity. Having been adopted as a child and interacting often with the foster care system, Rob creates from a unique perspective, finding hope in the human connection and the will to overcome negative constructs within our complex societies.
The Business of Photography Boot Camp - March 2016
SPEAKERS
JENNIFER BAKER, MFA, Professional Faculty, WCC Digital Media Arts
Faculty Organizer/MC
CHERYL BYRNE, PhD, Professional Faculty, WCC Business and Computer Technologies - "Time Management and Strategy"
JAMES PARKER, Parker Parker Design Photography - "Time Management and Strategy"
BRITTANY BARNHART, Just Curious Co. - "Marketing, Branding and Websites"
TAMARA MORRIS, Silver Thumb Photography - "Marketing, Branding and Websites"
STEVE RICH, Phototonic Legal PLLC - "Pricing, Proposals, Contracts and Copyrights"
BEN WEATHERSTON, Photographer - "Pricing, Proposals, Contracts and Copyrights"
DR. KIM HURNS, Dean, WCC Business and Computer Technologies - "Sales and Getting Leads"
JAKOB SKOGHEIM, Jakob Skogheim Photography - "Sales and Getting Leads"
MILLIE CHU, Business Counselor, Small Business Development Center
"Networking and Mentorship"
KORY SCHEIBER, Intake Consultant, Small Business Development Center
STEVE PEPPLE, Photographer and Assignment Editor, Detroit Free Press
---
Washtenaw Community College does not discriminate on the basis of religion, race, color, national origin, age, sex, height, weight, marital status, disability, veteran status, sexual orientation, gender identity, gender expression, or any other protected status in its programs and activities. The following office has been designated to handle inquiries regarding non-discrimination policies: Executive Vice President of Student & Academic Services, SC 247, 734-973-3536. Facility access inquiries: V.P. for Facilities Development & Operations, PO 112, 734-677-5322. If you have a disability and require accommodation to participate in this event, contact Learning Support Services at 734-973-3342 to request accommodations at least 72 hours in advance.