The EC's New SERVE: Social Impact Program, Launched October 2021!
The EC is pleased to launch a new program to support on-campus and community entrepreneurs, specifically in the social impact space! A recent donation to the EC will enable the center to offer even more support services to entrepreneurs whose mission and activities are designed to do business for good and benefit communities and individuals who need it most.
---


Free coaching sessions to support social enterprise business owners with two EIRs!
Millie Chu
Millie specializes in determining for-profit vs. nonprofit business formation; starting or scaling a social enterprise; and sustainability for social impact businesses.
Millie Chu bio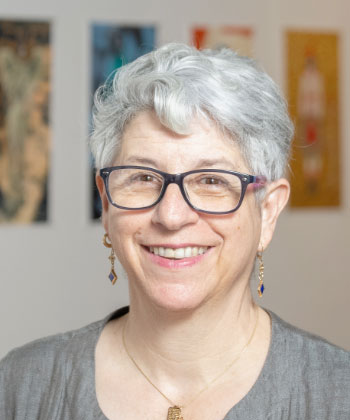 Leslie Sobel
Leslie specializes in grant writing.
Leslie Sobel bio
---
Watch our two recorded
kick-off events:

Demystifying Grants and Crowdfunding with Leslie Sobel, Environmental Artist
So you've got a great creative idea for a business or a project and you need to figure out how to fund it. This presentation will give an overview of the world of grants and crowdfunding. These options are not the answer for every need but they can be great tools to expand a creative business, fund a specific project or access training or a residency. Artist/grant writer Leslie Sobel will share the wealth of options out there to fund projects for creative entrepreneurs. Attendees will leave with a better understanding of what the options are and how to assess which ones might fit their needs.

4 Vital Areas for Creating a Thriving Social Impact Business with Millie Chu, Global Entrepreneurship Business Lab
Whether you want to help your community, country, or make the world a better place, creating a social impact business is rewarding, yet challenging. For the good of people, pets, or the planet, this introductory webinar will reveal 4 areas to improve your chances of success with solutions, information, systems, and leveraging resources to have a better understanding so your social impact business can launch and thrive.

---


Present your social impact business idea at a business pitch competition to win cash prizes
Winter 2022
---
Learn more in our Start Your Own Nonprofit or Social Enterprise Resource Guide
Get Started
Starting & Managing
Grants & Fundraising
Marketing & Social Media
Ratings, Legal & Tax Information
WCC Research Databases
---
Press Coverage
"WCC launches new program to serve social impact businesses," Concentrate Ann Arbor, December 1, 2021, https://www.secondwavemedia.com/concentrate/innovationnews/servesocialimpact0618.aspx
---
Thank you to a private donor for the opportunity to offer this exciting program.
---
Washtenaw Community College does not discriminate on the basis of religion, race, color, national origin, age, sex, height, weight, marital status, disability, veteran status, sexual orientation, gender identity, gender expression, or any other protected status in its programs and activities. The following office has been designated to handle inquiries regarding non-discrimination policies: Executive Vice President of Student & Academic Services, SC 247, 734-973-3536. Facility access inquiries: V.P. for Facilities Development & Operations, PO 112, 734-677-5322. If you have a disability and require accommodation to participate in this event, contact Learning Support Services at 734-973-3342 to request accommodations at least 72 hours in advance.