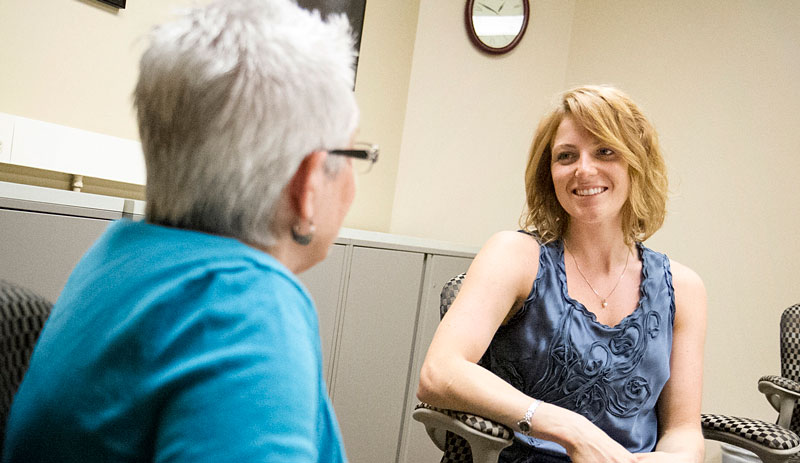 Service Note during COVID-19:
Due to the COVID-19 event, all advising will now be done via online or by telephone. To make an advising appointment, click on your MyWCC Gateway, then click on Student Dashboard, then click the schedule button. You can also use our WCC online advising tool. We are also offering drop-in advising virtually through Zoom Monday-Thursday 12 -6 p.m., Fridays from 12 – 4 p.m. and Saturdays from 9 a.m. - 1 p.m.
If you need further assistance please contact our advising center at 734-677-5102 or 734-677-5105 and leave a message for our staff.
---
We want to help you develop meaningful educational and career plans that meet your life goals while studying at WCC.
Success Coach
Your success is our success. Success coaches provide holistic, personalized, one on one support to students throughout their first year. Learn more about Success Coach.
Academic advising
What courses do you need to graduate? How will your courses transfer? You can get answers by meeting with our advisors in person or online.
Please contact our Advising office to schedule your appointment; or you can make your own appointment from your MyWCC page. For your convenience, we offer appointments* Monday-Friday in the advising office, and walk-ins at the Student Connection on Saturdays.
Please Note:
**Appointments are required all through the year for these specific appointment topics:
SAP Appeal Appointments
Personal Counseling Appointments
Mandatory Nursing Appointments (in last year of Nursing pre-requisites ready to apply to the Nursing program)
Career Testing (not scheduled during peak, registration times)
During high traffic times, we are only available for walk-in advising-except for specific appointment topics (**see above).
Walk-in Only Advising: (except for specific appointment topics — * see above)
January
March
April
May
July
August
Early September
November
For your convenience, during low traffic times, we offer appointments Monday-Friday.
This is the best time to see an advisor for academic plans and career assessments...
Appointments and Walk-in advising available.
February
June
October
December
Government or high school photo ID is required for in-person appointments. Acceptable forms of photo ID include:
Federal government or state issued photo ID
Driver's license
Passport
High school photo ID
Appointments are always available for Satisfactory Academic Progress (SAP) appeals and for those students who are in their last semester of Nursing prerequisites and applying to the Nursing program. These are the students who need a "mandatory advising form" appointment to review the application and points.
Explore careers
Not sure what career path to follow? You have a few ways to find the right fit for your interests and aptitudes: