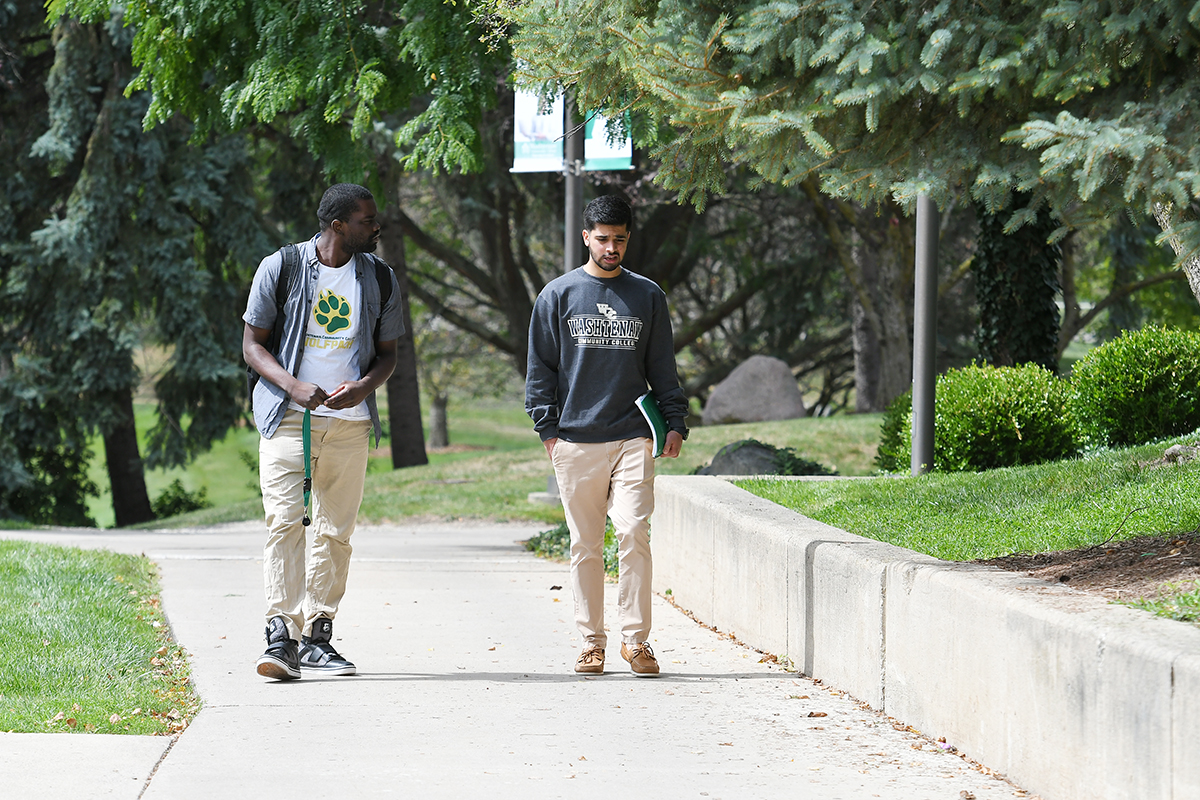 Washtenaw Community College is gearing up for a new academic year with on-campus classes and a priority on providing a high-quality education while maintaining a safe environment for students, faculty and staff.
Fall classes begin Monday, Aug. 30. Open enrollment and registration are under way and will continue through the first week of classes. Additional Fall 2021 sessions start September 22, October 6 and October 23.
"We are excited about the new academic year and welcoming back our students who come from every walk of life to achieve their goals and dreams. Whether they're taking classes on campus, online or a combination of both, the safety and well-being of our students is our top priority as we transition back to on-campus operations," said WCC President Dr. Rose B. Bellanca.
Throughout the COVID-19 pandemic, WCC has remained nimble in its response, following state and federal health guidelines to protect students, faculty and staff. WCC currently requires all individuals — vaccinated and unvaccinated — to wear a mask inside all campus buildings and strongly encourages vaccinations for those eligible.
Two new associate degrees — a fully online Accelerated Associate in Business Degree and a Health Administration associate degree — as well as a wide range of new certificate programs have been added to WCC's more than 130 available academic programs that prepare students for direct entry into the workforce or transfer to a four-year institution.
New certificate options for 2021-22 include Supply Chain Essentials, Principles of Cybersecurity, Arts Management and Sports & Entertainment Management.
Among the most anticipated new programs at WCC this fall is Alpha Scholars for incoming full-time, degree-seeking freshmen. WCC's premier learning community, the Alpha Scholars program was established with a $1.4 million Department of Education grant to support new students throughout their community college career.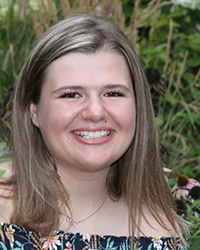 For freshman Annie Rothfuss (right), a recent Saline High School graduate, Alpha Scholars may just have been the deciding factor in choosing Washtenaw Community College over Michigan State University.
Not quite settled on her ultimate career path, she'll lean in to her personal Alpha Scholars Success Coach as she begins with a General Studies associate degree path and is looking forward to the comradery with fellow students in her new cohort.
"I think because I'm so up in the air about what I want to do, it's going to help me explore more options. And, in the long run, I think it will help me be successful not only at WCC but beyond," said Rothfuss, who highlighted the cost savings of attending a community college.
WCC offers among the lowest tuition in the state of Michigan. WCC has frozen tuition again this year for in-district students like Rothfuss. The affordable cost coupled with Rothfuss' scholarships will enable her to graduate from WCC debt-free and transfer her associate degree credits to a four-year institution to complete a bachelor's degree.
"I'll be honest. I really struggled where I wanted to go to college, and what it came down to was how much money it was going to cost. I know this is going to be right for me because going to a big college is a huge investment. I would have been taking out quite a bit of money in loans, and I am so thankful that I don't have to take out any loans at Washtenaw," said Rothfuss, who has earned four scholarships, including one from Future Farmers of America, an organization she's been involved with for many years having grown up on a farm.
At WCC, Rothfuss is enrolled in a mixture of on-campus and online courses that will allow her to continue helping out on her family's farm, Paul Rothfuss & Sons Farm in Saline.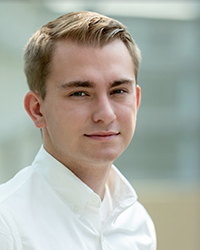 WCC student Ben Trapp (right) shares a similar story about finding focus at a community college.
After graduating from Ann Arbor Huron High School in 2019, Trapp spent his first semester away from home at Michigan State. Undecided about what he wanted to do after college, Trapp decided while home over winter break to enroll at WCC for his second semester.
Today, Trapp works on campus in the student sports office, is close to graduating with a Liberal Arts Transfer degree with a Communication Concentration and plans to complete the new Sports & Entertainment Management certificate. After transferring to complete a bachelor's degree, he hopes to pursue a career in sports management.
"I had been in sports my entire life, played soccer and baseball and never realized you can do this for a career path. Working here in the sports office — where we take care of the logistical side, securing umpires, scheduling fields and schedules with other teams, lining up team transportation and things like that — pushed me to that realization," Trapp said.
Joe Burr, a Navy veteran who served in the United States military for eight years with deployments to Jordan, Syria and Puerto Rico, enrolled at WCC three months before the pandemic forced remote operations.
"For me, what I'm most looking forward to is getting back in class. It feels great being on campus and being able to walk around, learning my way and seeing everything. The campus just looks phenomenal," said Burr, who ultimately plans to transfer to a four-year college to earn a bachelor's degree in kinesiology.
Whether seeking to take classes in person, online or a mixture of both, WCC current and prospective students can get started online.
Students who've not completed the enrollment process or selected their fall classes may attend this weekend's Xpress Registration. Scheduled from 9 a.m.-3 p.m. on Saturday, Aug. 28, in the WCC Student Center, Xpress Registration is a one-stop event for unregistered students to handle all of their enrollment steps with in-person help from the admissions staff at the Welcome Center.
Students may also schedule a virtual campus tour.
Tags: Affordability, Alpha Scholars, Transfer